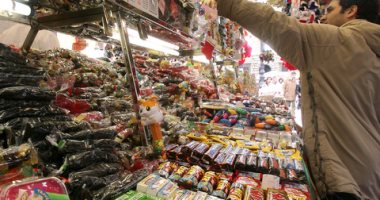 Some studies have revealed the amount of what Italians spend on gifts on the Epiphany, according to the Center for Cooperative Studies, there are two out of three Italians who will present gifts on Epiphany, at a total cost of 1.8 billion euros.
The economic crisis, store closures and delayed sales lead to a 25% drop in spending compared to 2019, with purchases worth € 450 million lost..
According to the analysis, "the little ones' socks will be filled with homemade sweets and chocolates from Italian sugar, "at least one out of every four socks will be produced from sweets at home, an autonomous system that is determined not only by the desire to save, but also by significantly saving time. Greater, according to the Italian agency "ANSA".
The change in habits due to the epidemic, as more time is spent at home, is also reflected in the selection of other gifts: gifts increase in board games (15%), pay television subscriptions (7%) and books (5%), up to 27% of Total gifts … However, the priority goes to socks (38%), followed by toys (35)..
Collaborative reports said that Befana "will be the tenth anniversary that highlights the difficulties facing more than 3.8 million families, out of 10 million people living in poverty, and high inflation rates due to economic lockdown" and asks for identifying measures to combat poverty and active policies to help tackle an epidemic. Which threatens to undermine the country's social harmony in the coming months".
On Tuesday evening, the Italian Ministry of Health announced 15,378 new cases of Coronavirus, while deaths increased again, as 649 deaths were recorded during the past 24 hours, after it was 348 yesterday evening.
This brings the total number of COVID-19 victims to 76,329 since the health emergency began in February 2020.
According to these data, 135,106 test swabs were conducted to check the virus, and the positive cases index today reached 11.4%, down from the rate of 13.8% announced Monday.
Intensive care patients have also decreased by 10 patients, now totaling 2569.
16,023 people recovered between yesterday and today, which brings the total of those who have overcome the virus since the beginning of its spread to one million and 536 thousand and 129.
Positive cases of the virus are 1,297 fewer than those announced in the past twenty-four hours, which means that confirmed active cases of Covid-19 in Italy today amount to 569,161 cases.