The Moroccan club Raja Sports announced the departure of 10 players from the first football team during the current summer transfers.
And the Moroccan newspaper "Al-Mukhtab" published that the number of players who left the Raja Casablanca team during the summer Mercato is 10 players, including 7 at the request of the coach, Saad Al-Shabi, and their contracts were terminated due to their inability to give and others moved to other clubs..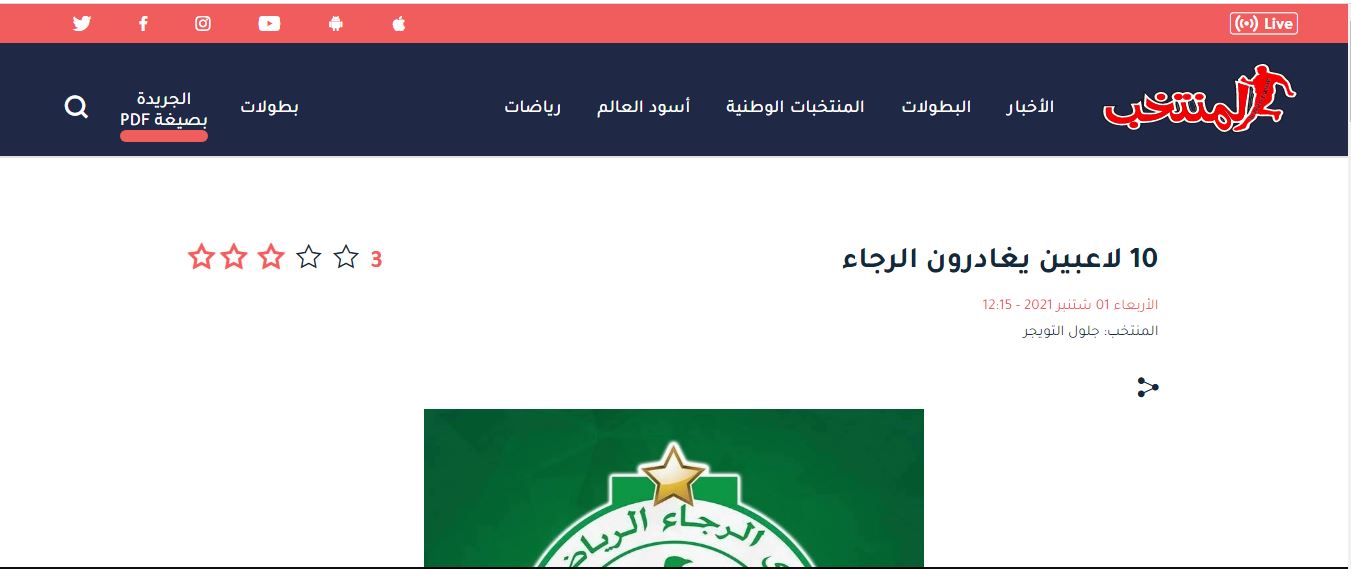 The striker moved between Malango to Sharjah, UAE, Sufian Rahimi to Al Ain, UAE, Sumaila Watara and Ayoub Nanah to Morocco's Al-Fath Rabat..
Mohamed Bouamira and Abdel Rahim El Chaker, who signed for the Youth of Muhammadiyah, and Noah El Saadawi for the Royal Army, Riad Idbokokin for the Youth of Sawalem, Ayoub Khairy at Nahdet Berkane, and Abdel Jalil Agbira also left..
And he joined, please, the player Hamid Haddad from Zamalek club permanently, and he will continue with the team until the end of next season.
The Confederation of African Football (CAF) had earlier set September 24 as the date for the African Super match between Al-Ahly and Al-Rajaa at Jassim bin Hamad Stadium in the Qatari capital, Doha, with news circulating about the postponement of the match until next December.