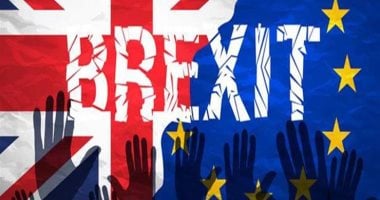 With the start of 2021, the United Kingdom is bidding farewell to the European Union today, 1 January 2021, as Boris Johnson's trade deal with Brussels after Brexit was passed into law after a 14-hour parliamentary process that radically reshaped the United Kingdom's relations with Europe.
The Prime Minister thanked the MPs for passing the European Union bill (future relations) in one day, in a statement urging the nation to "seize" the moment in which the transitional period with the bloc ends at 11 pm Thursday.
The Guardian newspaper said that the Queen approved the draft European Union (future relations) bill, and her signature of the UK-EU agreement puts the British law in place, preventing Britain's exit from the European Union without a deal at 11 pm on Thursday when the transition period ends.
This came after Parliament called for an emergency session for one day to approve the Trade and Cooperation Agreement between the European Union and the United Kingdom, which was concluded by the Prime Minister and President of the European Commission, Ursula von der Leyen, on Christmas Eve.
"The fate of this great country is now firmly in our hands," Johnson said. We undertake this duty with a sense of purpose and with the interests of the British public at the core of everything we do. "He added," 11 pm on December 31 represents a new beginning in the history of our country and a new relationship with the European Union as their biggest ally. This moment has finally arrived, and now is the time to seize it. "
The deal comes four and a half years after the vote on the Brexit referendum to remove the United Kingdom from the Union, but its swift approval raised concerns among members of parliament and peers that the bill was not properly scrutinized.