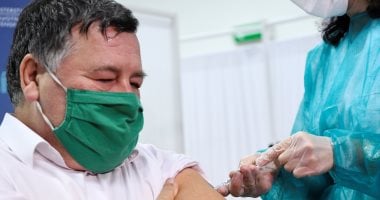 Today, Saturday, the Moroccan Ministry of Health announced the registration of 2,369 new cases of coronavirus in 24 hours, up from 2,329 yesterday, bringing the total number of infections in the Kingdom to 430,562 infected.
Also, 34 deaths were recorded, down from 40 yesterday, bringing the total deaths due to Corona to 7204 people.
The Ministry announced the recovery of 4,175 new cases, bringing the total of those recovering to 396,95 people, and the recovery rate reached 92%..
Source link