Body language is a powerful and effective way to communicate messages in a subtle way, and in fact, it is just as powerful as words, and even more so, if you can combine it correctly. Even if we're feeling a little stressed or tired deep down, and whether we want to make the best impression on our next date, or at our next job interview, paying attention to our body language is key to achieving any of these things.
In the following report, Bright Side explains how to use your nonverbal communication to make you appear confident, helping you to look good:
1. Make as much eye contact as possible
Eye contact is one of the most important and powerful tools when it comes to face-to-face interaction with another person. Maintaining proper eye contact signifies honesty, sincerity, accessibility, attentiveness, and a willingness to listen. You just have to be careful not to seem too curious, but otherwise. It's a very effective method.
Similarly, a person who engages in eye contact during a conversation tends to show that they can give a sense of security while exuding self-confidence, and on the other hand, doing the opposite, i.e. looking away or looking down when talking to someone, is often understood as A sign of insecurity.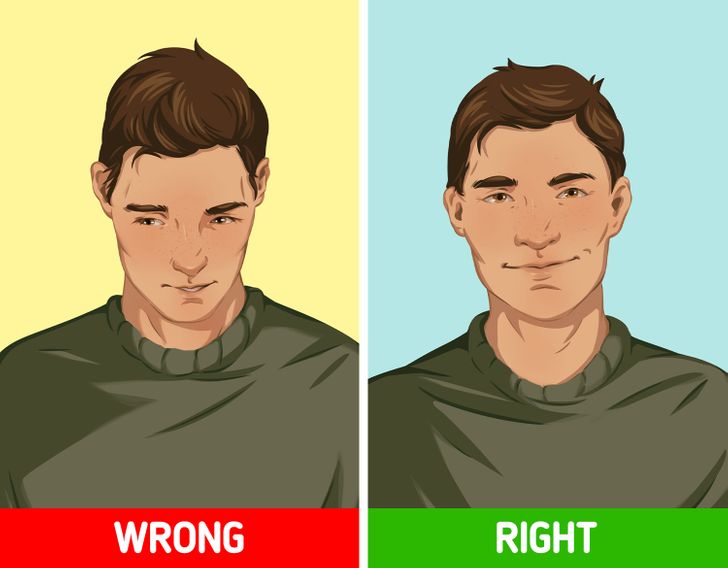 eye contact
2. Lean slightly forward
While having a conversation with another person, you may want to think about your posture. This is especially important if you are seated, because leaning forward can really make a difference. Leaning forward shows the other person that you are paying attention to them and that you are interested in what they are saying. This posture is a message of self-confidence by reducing or removing barriers between you and your interlocutor.
On the other hand, leaning back increases the distance between you and the other person, which shows a lack of interest.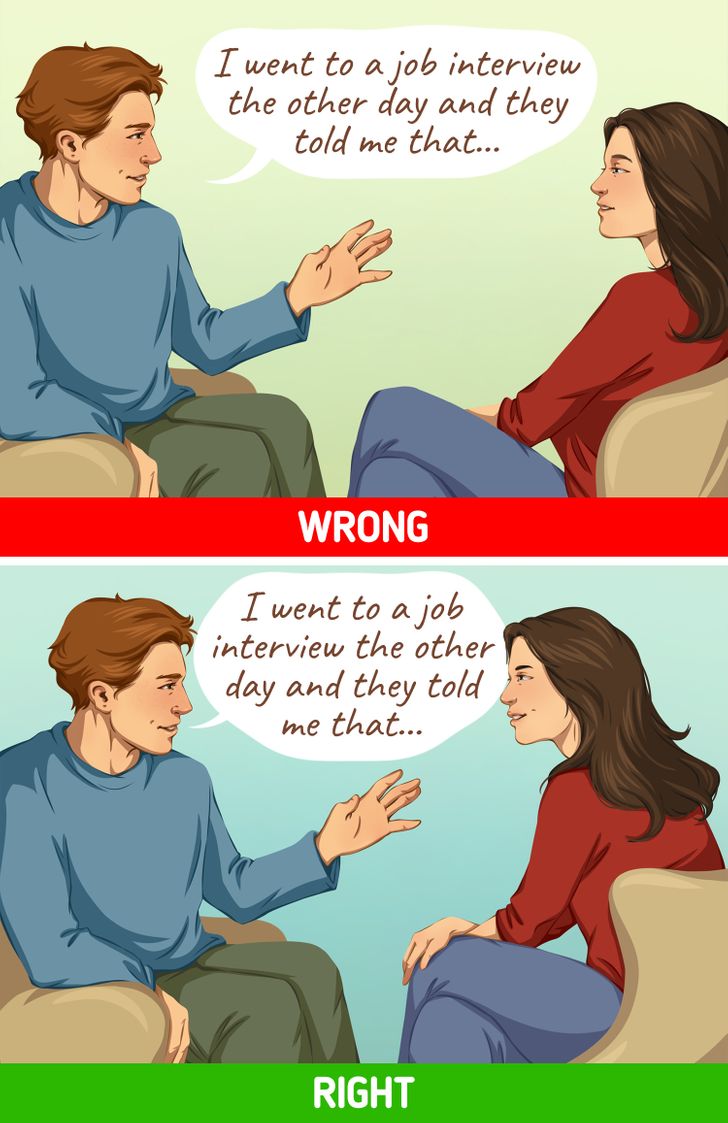 lean forward
3. Smile a little
People who show a small smile and slightly raised eyebrows when talking to someone tend to generate greater empathy and self-confidence.
In general, when we seek support or try to establish contact with others, we are looking for someone who seems friendly and willing to listen, not someone who seems annoying, uncomfortable or distant, which is why simple gestures like this can go a long way when chatting with the others.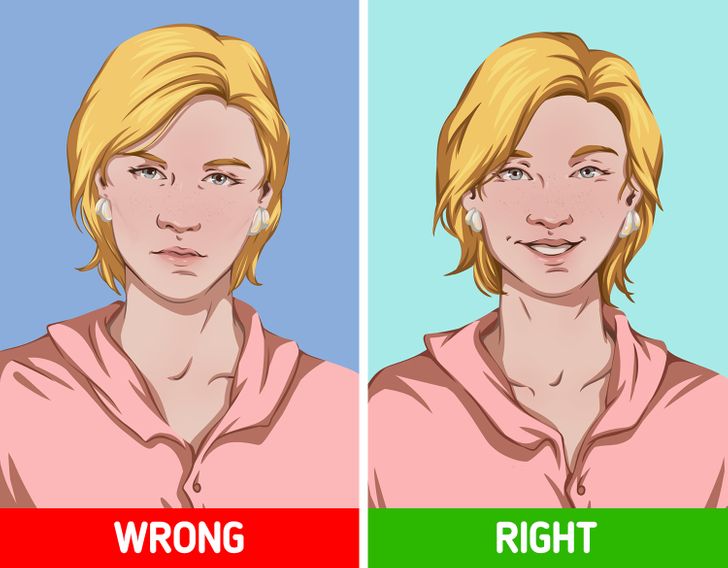 smile a little bit
4. Keep your head upright
In general, people who walk with their heads down, or who bow their heads when talking to another person, have an introverted personality, and these situations are often interpreted as a lack of self-esteem or self-confidence, and conversely, if someone walks or talks With others with their head held high, this will make them appear secure, confident and proud.
In the end it all comes down to the fact that such attitudes also indicate openness and honesty, because a person does not hide anything and is not afraid to be perfectly clear and read by others.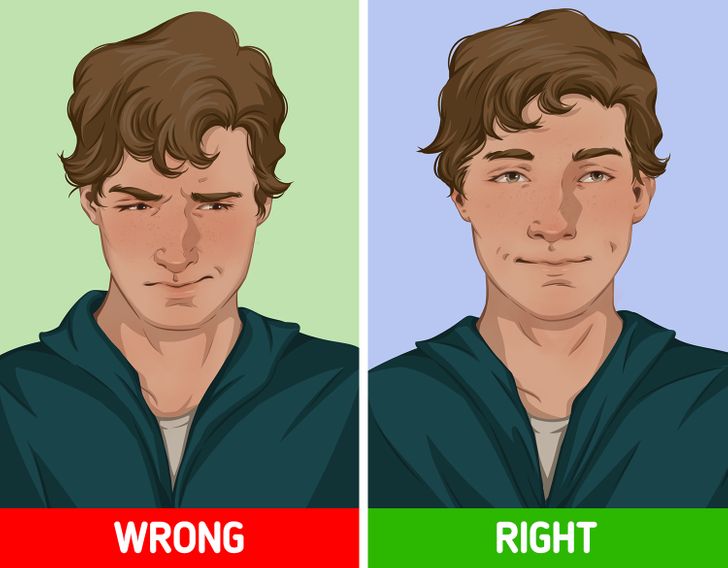 head upright