Giving your hair perfect curls or straight ends using heat tools can be amazing right now, as it makes your tresses beautiful and attractive, but the shape of your hair may not be the most important, but its health will be the most important to you.
To avoid heat damage to your hair, the best standard advice might be to avoid heat altogether, but if you really can't get rid of the flat iron, here's a review.lovicielusaSome tips that may help reduce the harmful effect of heat that you can follow along with your hair care routine:
Keep hair moisturized
The most important step is to start with healthy, hydrated hair. Applying direct heat can result in dry, brittle strands that look dull and flyaway. To prevent this, set up a washing routine that leaves your hair hydrated.
Does your hair start to produce greasy after just a day or two? Shampoo your hair only as needed so you don't strip out too much moisture, and after that, you can add a hair mask, oil, or leave-in conditioner to your regular regimen.
Use a heat protectant
Always make sure you apply a heat protectant to your hair before using a hair styling tool, as these sprays or creams add a protective layer on your hair strands that act as a barrier between the heat and your hair, just apply the protectant to wet hair regularly after you finish washing or if you blow dry your hair Make sure your strands are well saturated.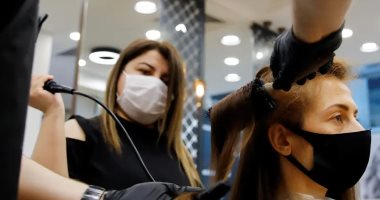 Do not mix wet hair with heat

Many of us make the mistake of using heat tools on wet hair, and while it may seem like a quick fix for both styling and blow-drying, using heat on wet hair only does more damage. Let your hair air dry before exposing it to extreme heat.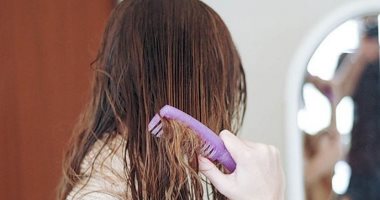 Give your hair a rest
The most effective tip is the simplest, don't use heat too much, and if you use hair styling tools regularly, set them on the lowest setting to get the job done. Now, however, healthy hair will look better than styling it in the long run.