40 years he spent between heaven and earth and he still continues his journey despite his over 70 years of age, with graceful movements and lightness, the uncle of "Mohammed Al-Barawi" climbs the palm tree to settle on its top for hours and disappears between its "canopy" listening to what the wind says to the palms and does not write to the earth unless its fruit has been reaped , until I memorized it by heart of the palm trees of the city, which is called the country of a million palm trees, and he climbed that palm to reap its fruits and this palm to pollinate it.
One of the most difficult professions is palm trees
"The most difficult thing in the world is to look at the palm trees, and you are tired while you are coming down, tired and you are collecting dates, the most tired, the one above the palm is hanging in the air as if it is flying," he said to "The Seventh Day," the oldest palm tree in the city of Rashid, "Uncle Muhammad" and continued: I work in Agricultural labor since I was 7 years old, and I took the profession of palm trees despite its difficulty and extreme fatigue.
The length of the palm is more than 20 meters, and Muhammad's uncle says, "The age of climbing palm trees starts from 12 years or younger to a long age. It is preferable to climb, it can reach 80 years, and he must have patience and endurance, he can control his nerves and knows how to act quickly in any situation he encounters because he remains Up in the air."
100 pounds daily see the palm
And Muhammad's uncle continued: "Al-Mutla'a, the rope and the Mashna, the most important of my tools, I take them on my shoulder and get out of my house from my early days, by wrapping the rope over me and on the palm tree, and trust in God. Save me from danger, shaking about 15 to 20 palm trees a day, my day is 100 pounds and hours 150 pounds, the most important thing is to start my day before the sun does not heat up and finish at 12 noon, and after the afternoon I start to rise again when the sun is gone."
"Take the palm tree" continues: Seeing the date palm is a very important profession abroad. In the past, I traveled to Iraq and Libya, and they used me during the season of harvesting dates. I used to go there every year. The palm trees were for "one dinar" and sometimes "two dinars." Now I just work here in My country is Rasheed, age has passed, all I wish is to go on the pilgrimage to the Holy House of God and marry my children, I do not want more.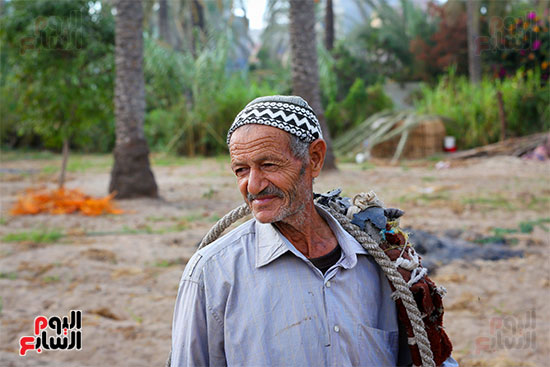 satisfaction Smile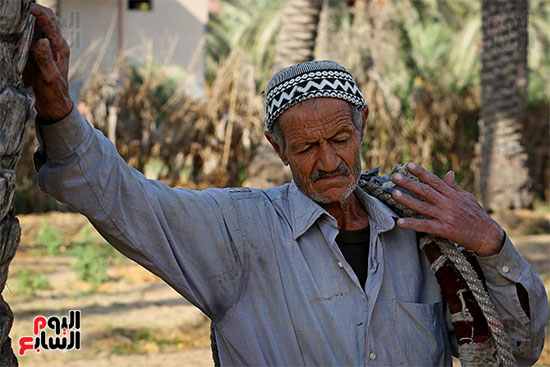 My tools I take them on my shoulder and get out of my house from my early days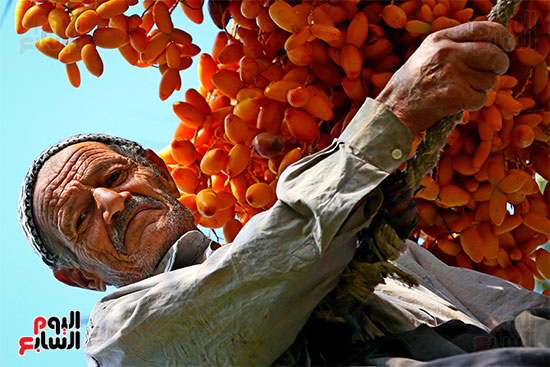 I take my tools on my shoulder and get out of my house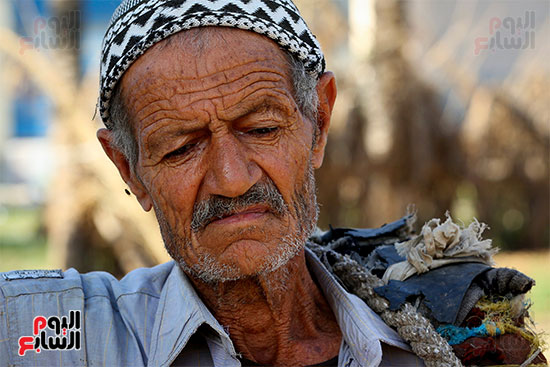 I have been working in agricultural labor since I was 7 years old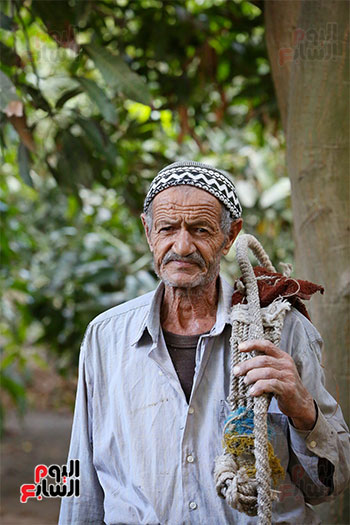 Tools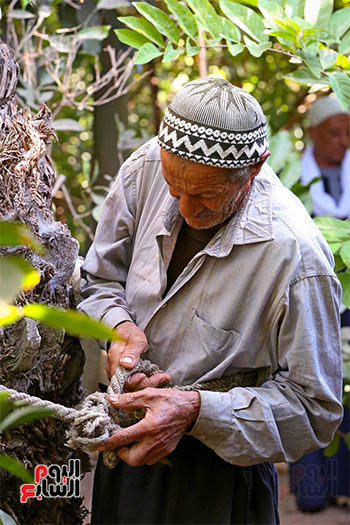 Prepare before shinning abandonment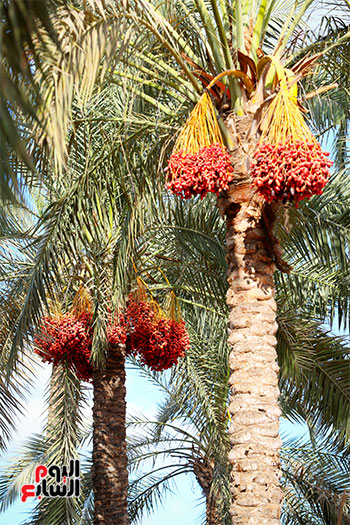 dates
climbing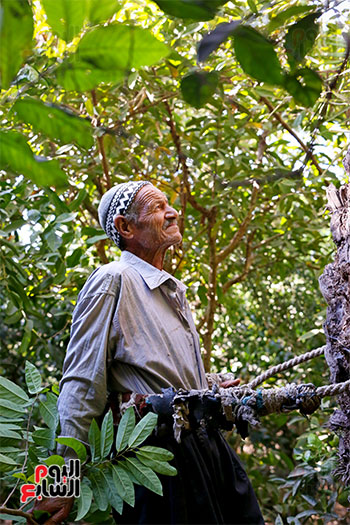 Haji Muhammed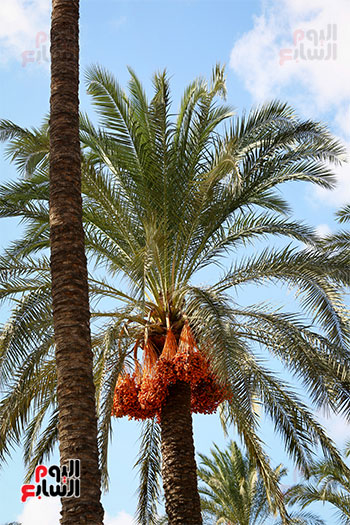 palm
The most important thing is to start early, before the sun does not heat up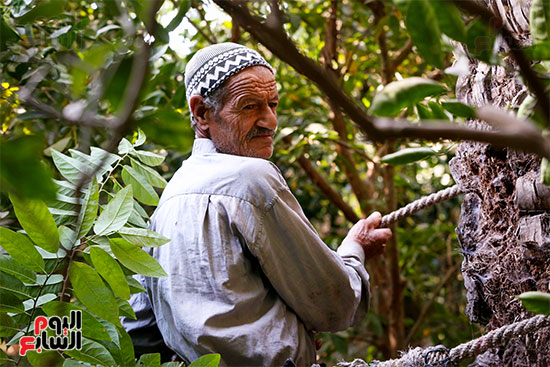 palm country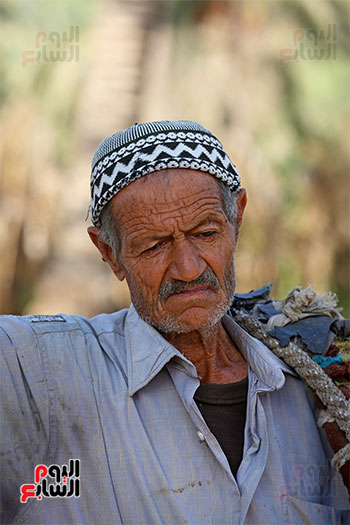 Palm climbing from 12 years old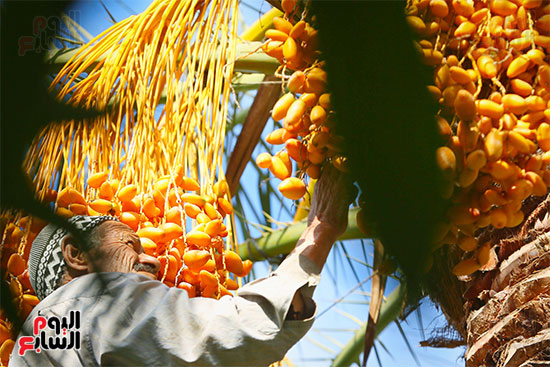 reap the dates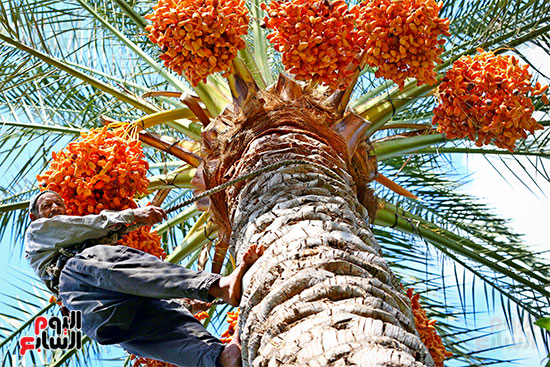 harvest dates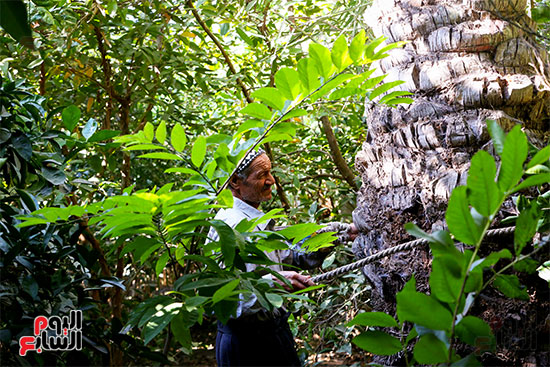 Rashid, the country of a million palm trees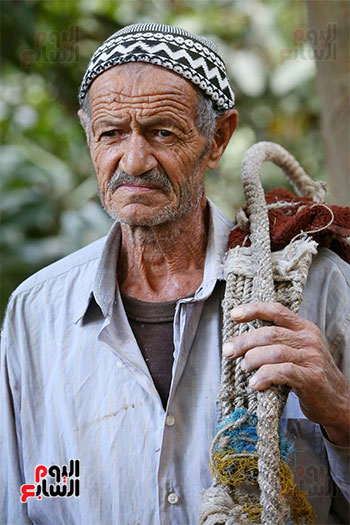 See the palm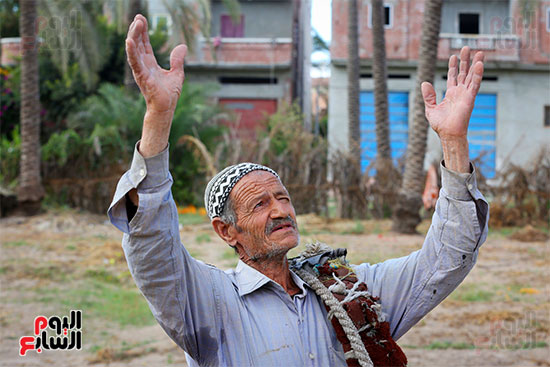 Uncle Muhammad Ibn Rashid
Uncle Muhammad Ibn Rashid, 40 years he spent between heaven and earth above palms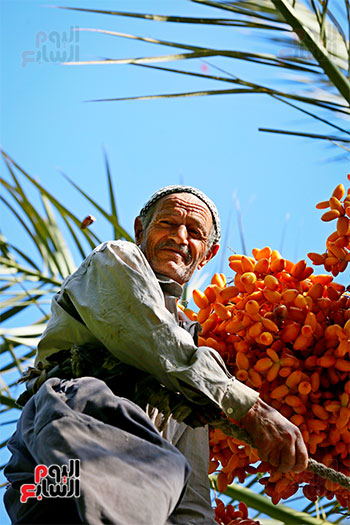 Uncle Muhammad from Rashid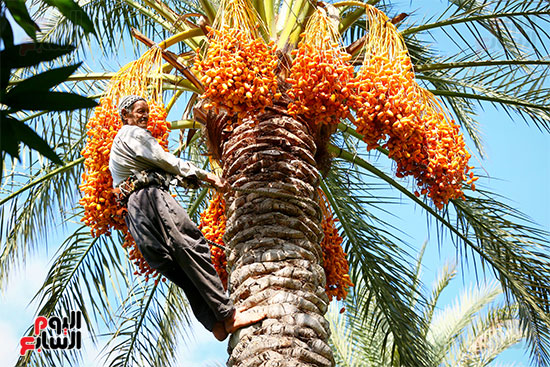 Uncle Muhammad climbing palm trees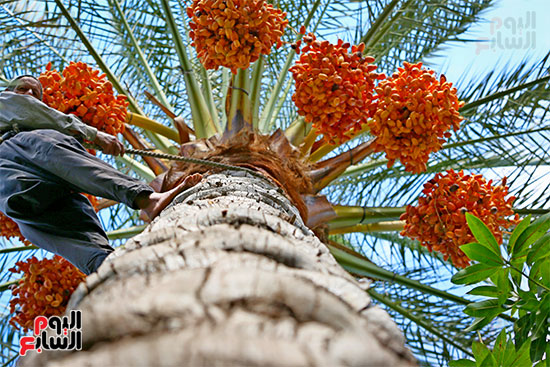 palm climber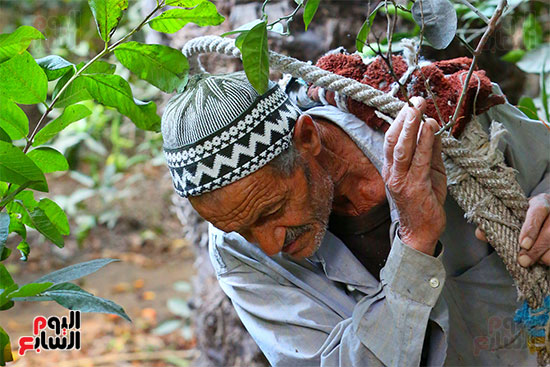 One of the most difficult professions is palm trees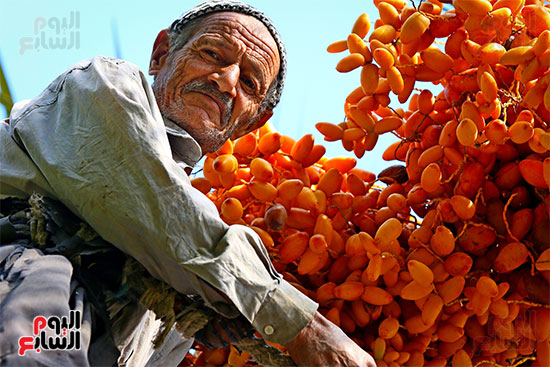 He climbs palm trees despite his 70 years of age