It's no secret that girls are always looking for something new in nail polish, from summer neon colors to winter metallics, spring pastel colors and fickle fall shades, there is always something new in nail polish colors, and girls are interested in looking for nail polish designs that fit with fashion and are easy to draw at home, and here's Quoted from the site whowhatwear5 fashionable manicure drawings in 2022 that are easy to draw at home.
nail sticker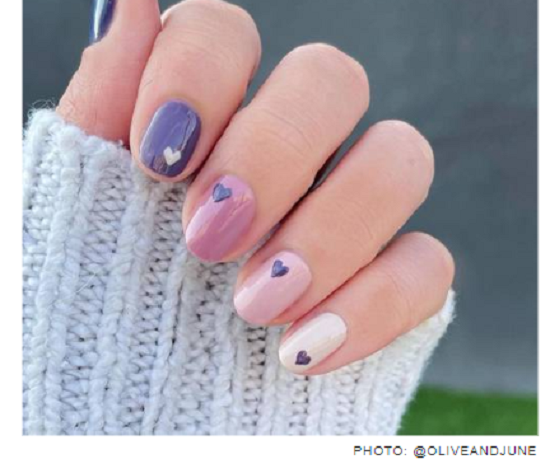 nail sticker
You can apply a layer of nail polish in your favorite color, wait until it dries completely, and then use the custom sticker to draw some shapes on your nails, and place it over the first manicure layer, then put another layer in a different color suitable for drawing a heart, star or any shape you have.
random lines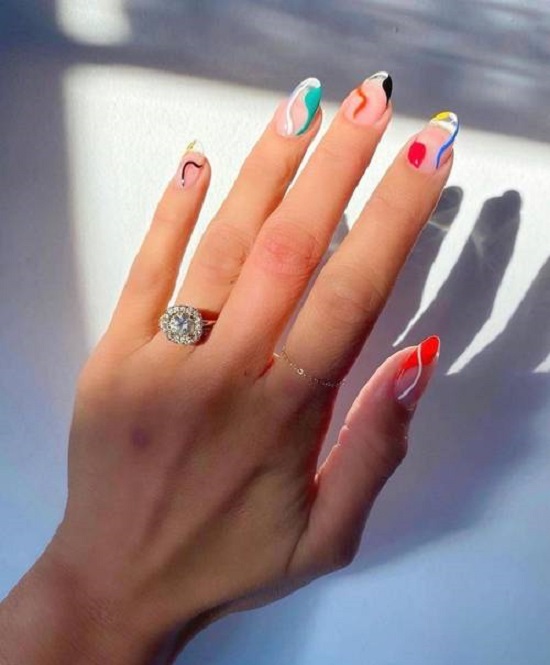 random lines
Sometimes random lines are more elegant than those that we put very carefully so that they are regular, and you can use different shades of pastel colors to get elegant nails, by applying a layer of transparent manicure, then drawing a random line in each color, and then another layer of transparent for a glossy touch. .
one color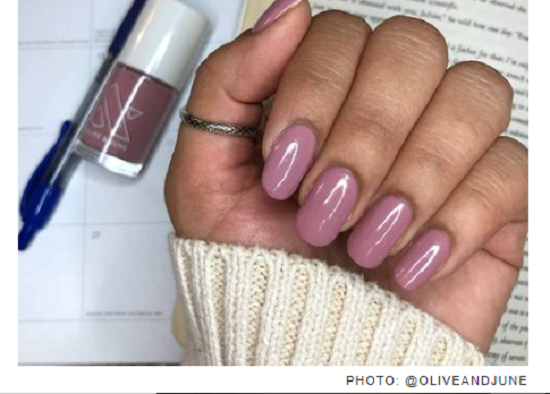 one color
Whatever fashion trends differ in coloring nails, applying a uniform color remains one of the simplest elegant ways that girls who prefer simple looks can resort to, so you can choose a color suitable for your skin tone and apply two layers of it, then a layer of transparent manicure.
touch of gold
touch of gold
Speaking of randomness again, you can put a layer of transparent manicure on your nails, then make a random drawing of gold on your fingertips, and then another layer of clear manicure after it dries to ensure its stability.
nude shades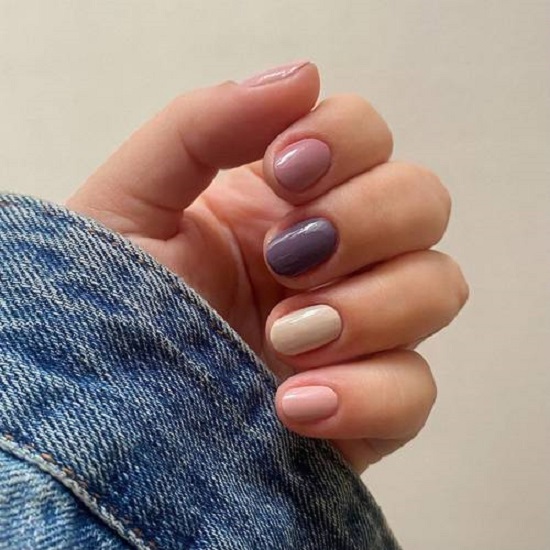 nude shades
The fashion of nude colors has dominated girls' looks in all their details, from clothes and makeup, to nail polish, and you can put a nude manicure on your nails for a distinctive look, provided that each finger is a different color, so that your nails appear in gradient shades of nude.