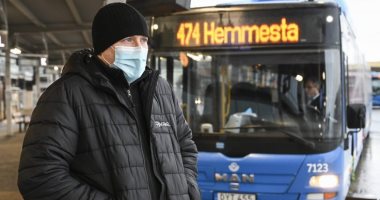 The Swedish health authorities announced, on Thursday, the confirmation of five cases of the new mutation of the Corona virus, originating in Britain, without having any relationship to travel, noting that so far, a total of 17 cases of the new mutation have been confirmed in Sweden.
According to the site Alkompis Al-Suwaidi, Karen Tegmark Weisel, department head at the Swedish Public Health Authority, said that it is expected that the new mutation will appear in society, however, no new mutation cases have been identified from South Africa, as there is so far one case of this type in Sweden.
Sweden has recorded 277 new deaths from the Corona virus since last Tuesday, bringing the total deaths since the spread of infection in the country to 9 thousand and 262 cases, according to the latest statistics of the Public Health Authority, while the number of confirmed cases of the virus increased to 482,284 cases, which increases by 12 thousand And 536 injuries since Tuesday.
There are currently 387 coronavirus patients in intensive care units, an increase of 51 patients compared to last week.