When it comes to royal style, both Queen Elizabeth and Kate Middleton have been consistent with their sense of style over the years, both fans of bold, cheerful colors without prints.
Both Kate Middleton and Queen Elizabeth have a special style in choosing their outfits, and despite the simplicity of their looks in many cases, they never cease to amaze us with their style and the way they coordinate their clothes with basic accessories.
In the following report, the sitepink villaThe most prominent looks of Kate Middleton, who coordinated her outfits in blue with Queen Elizabeth:
Kate with a jacket from M Missoni and the Queen in a light blue look
In 2012, the Queen and Kate Middleton chose blue clothes for the look, as they joined Camilla, the Duchess of Cambridge chose a blue jacket by M Missoni, while the Queen chose a light blue look with a matching hat.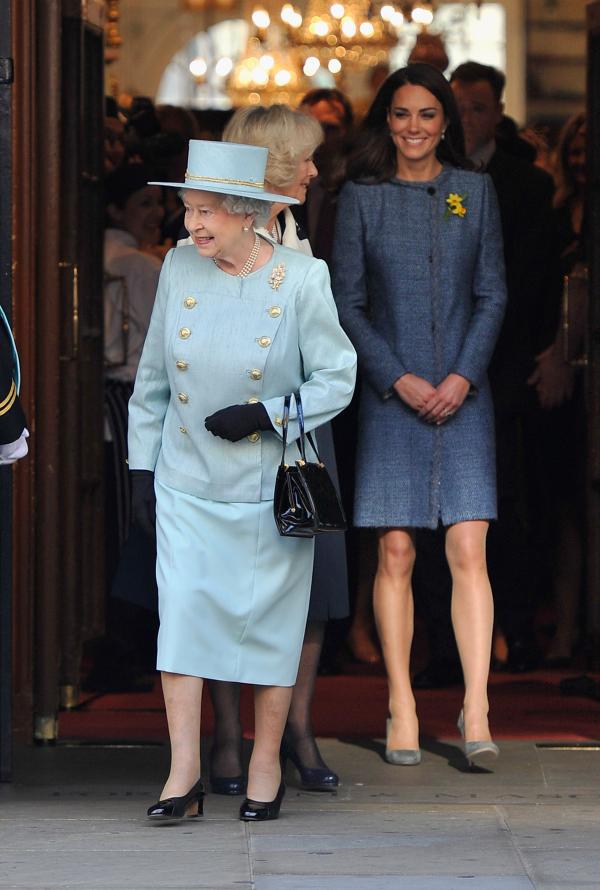 Kate Middleton and Queen Elizabeth
Kate in a jacket by M Missoni and the Queen in a jacket by Stuart Parvin
At another event in 2012, Kate Middleton repeated her look, wearing a blue M Missoni jacket for another royal look with the Queen, who stuck to her love for bright shades and chose a sky blue jacket from Stuart Parvin and wore it over a dress, and the Queen and Duchess of Cambridge coordinated their look with hats for this event .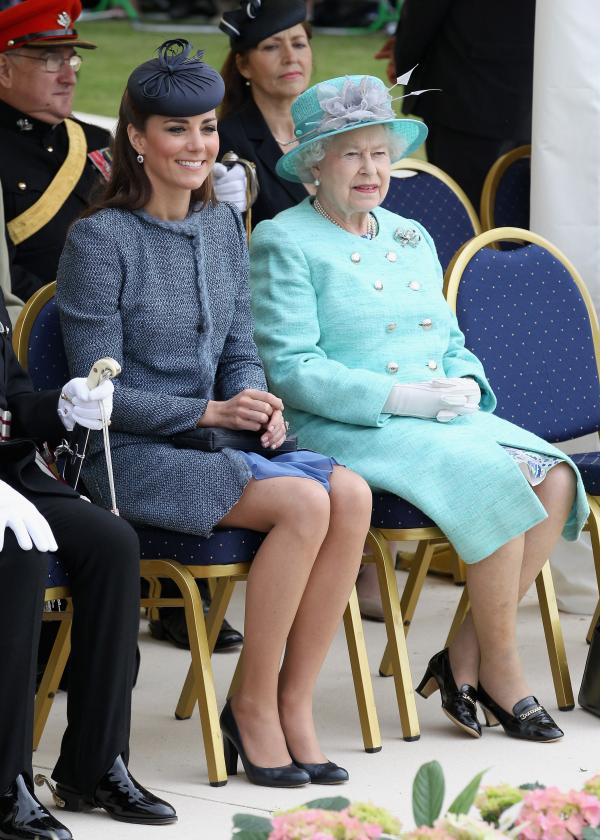 Kate Middleton and Queen Elizabeth in blue
Kate in Alexander McQueen and the Queen in Siwart Parvin
In 2018, Kate and Queen Elizabeth committed to their color-coordinated look once again, with the Duchess opting for a stunning light blue dress by Alexander McQueen while the Queen opted for a sky blue dress by Stuart Parvin for the occasion, and the luxurious big hats were their choice of distinctive accessories once again.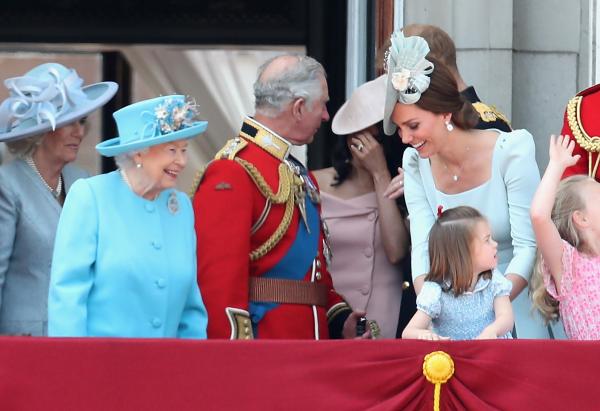 Kate and the Queen in light blue
Kate in a collared dress and the Queen in a blazer dress
Kate seems to prefer lighter shades of blue over the Queen's fascination with darker colours. Case in point, this royal event where Kate Middleton opted for another sky blue jacket dress with stand-up collars while the Queen kept it elegant in a blue two-tone blazer dress and matching hat.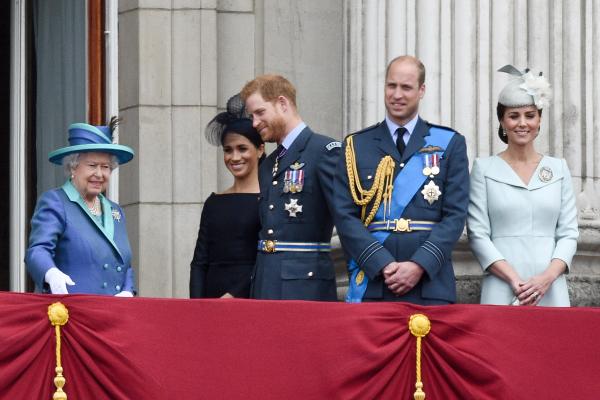 Kate and Queen Elizabeth
Kate in an Elie Saab dress and the Queen in a powder blue jacket
Kate and the Queen finally coordinated the same shade of blue for Royal Ascot in 2019. Kate looked chic in an Elie Saab dress with sheer details matching the Queen's jacket and a powder blue hat, and it seems Kate makes sure to wear a headpiece as signature as the Queen, when they're out and about together. .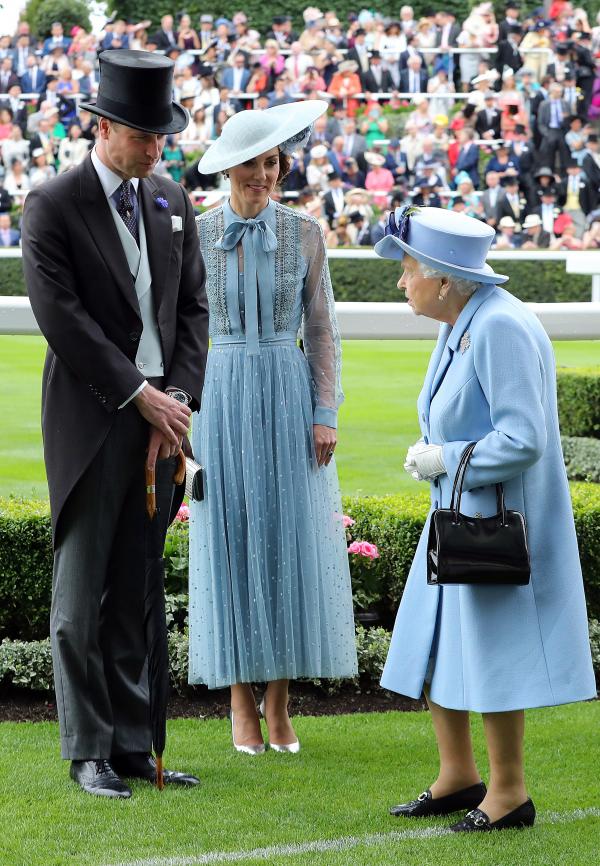 Kate coordinates her outfits with the Queen