Egypt was distinguished by having a great and ancient civilization that its children were proud of. The ancient Egyptians excelled in creating their history and preserving it on the walls of many Pharaonic temples, including the walls of the tombs of kings, and treasures that varied between statues and collectibles, the majority of which were made of pure gold and some precious stones that the Egyptians were The ancients sometimes sanctify it, as gemstone expert Moataz Ahmed said in his speech to "The Seventh Day" that the ancient Egyptians had special rituals in wearing some ornaments, and even precious stones had several uses as he identified their types as follows.
First: lapis lazuli
Apis or Lapidus, famous for its bright and dark blue lapis lazuli, was said by a gem expert that it was one of the stones sanctified by the ancient Egyptians, which had several uses, including ornaments and decorations, and inlaying coffins of kings and queens and masks of ancient gods, and one of the most famous masks in which lapis lazuli appeared It is the mummy mask of Tutankhamun, as the ancient Egyptians believed that the lapis lazuli stone has the ability to treat some diseases, and the crushed lapis lazuli was used as a material to color the walls of temples to adorn them, and it is considered one of the most luxurious and expensive coloring products at this time, as it entered into the manufacture of Seals and shields.
Second: The Sinai turquoise stone
The gem expert added that one of the most widely used gemstones among the ancient Egyptians was the Sinai turquoise, which was mostly used in decoration and ornaments, and was considered one of the most important pieces of their jewelry.
Third: emerald stone
The most famous queen who adorned with emerald stone is Queen Cleopatra, who used to decorate a large amount of her jewelry and appeared through the colorful Pharaonic murals clearly, and there are many mines named after Queen Cleopatra because of her love for that stone.
Fourth: aquamarine
Peridot is one of the ancient Egyptian explorers of gemstones, and a gem expert explained that the ancient Egyptians were the first to know aquamarine, and it was used as an amulet in their jewelry to bring positive energy and luck.
Fifthly: jade stone
The white jade stone is considered one of the gemstones that sit on the throne of the precious pieces in the pharaonic jewelry, as it was used in making beads for necklaces and forming the scarab that they revered.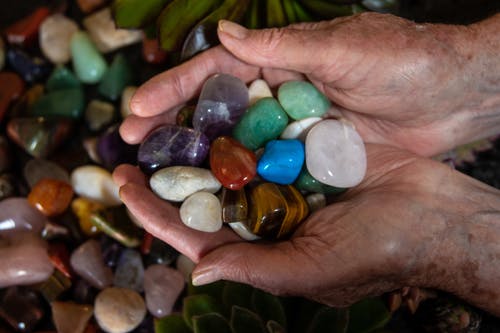 precious stones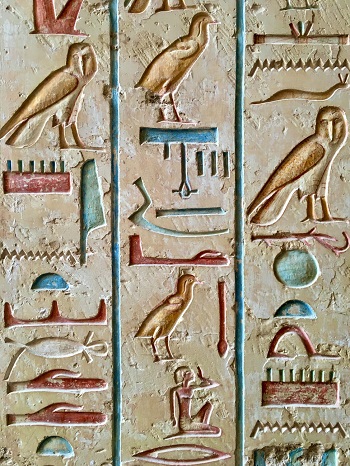 Pharaohs