Dresses are among the pieces of clothing that help women get an attractive and elegant look, so many women and girls prefer them, and many prefer to buy different designs of dresses, but they may find a problem in wearing summer dresses in the fall and winter.
In fact, there is more than one way to help transform summer dresses into fashion for fall and winter through some simple additions to the dress such as wearing a shirt or jackets, and women can add some nice accessories suitable for cold weather, such as a scarf and hat.
In this report, we learn about more than one way to help wear summer dresses in autumn and winter, simply, according to the website "wiki howFor an elegant look:
White T-shirt:

It is preferable to wear a simple white T-shirt under the dress for an elegant and casual look. The T-shirt helps to feel warm at the neck and shoulders. A woman can also wear the dress with a long jacket, so that she feels warm on cold days.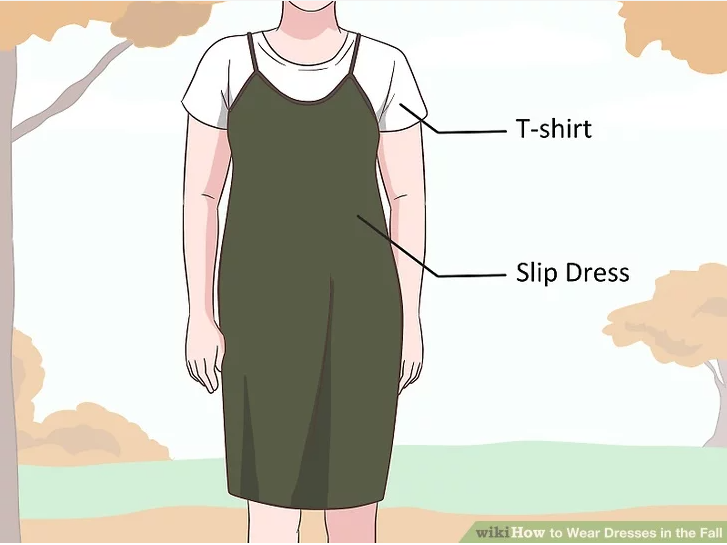 With a white T-shirt
– Oversize blouse:
The "Over Size" blouse can be worn over the dress to get a comfortable and elegant look in front of everyone, and the woman should wear a blouse of length that matches the dress, for example, a long jacket can be worn that allows a small part of the dress to appear, or a short blouse that allows the appearance of A larger part of the dress, the look can be completed with a pair of ankle boots.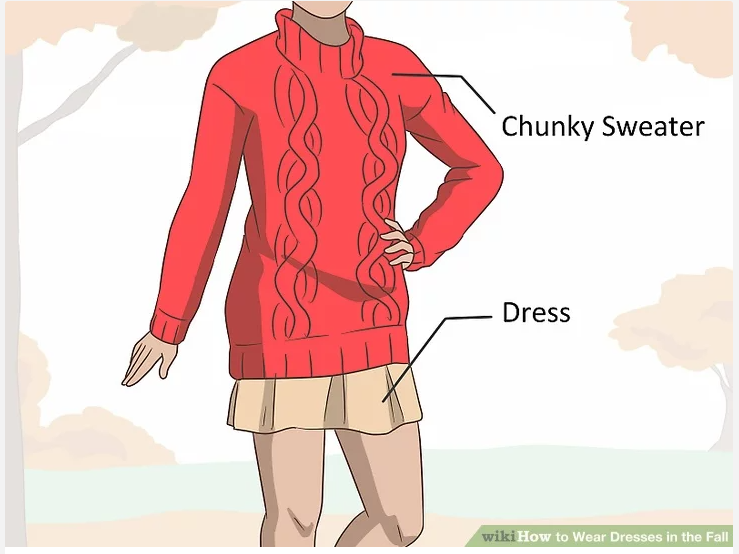 With an oversize blouse
– Body with a narrow neck:
It is recommended to wear a narrow "bady" with a large collar under a dress with or without sleeves to get an attractive look. The long-sleeved "bady" will make the woman feel warm and look special, so the woman should choose the "bady" with a round neck of a narrow size and made of a thinner material To wear it under a dress, such as in thin cotton, avoiding larger turtlenecks made of wool or in a knitted pattern so that the dress does not look lumpy and wrinkled.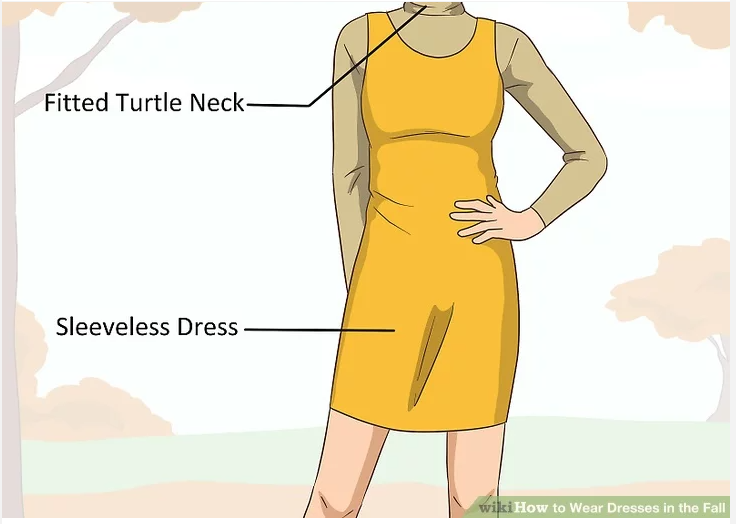 With a tight neck
– leather jacket:
Women can wear a "leather jacket" over a floral summer dress to give a bold touch, and they can combine a dress with floral prints and a leather jacket, and this look is compatible with different occasions held during the night or the day.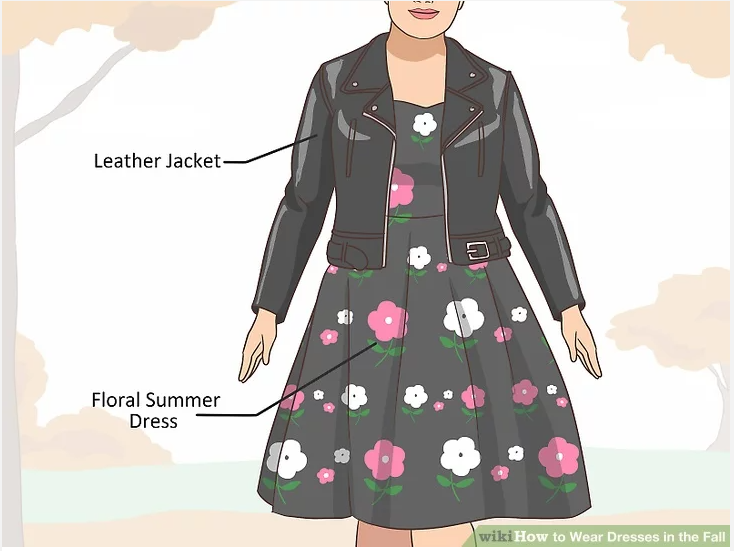 With a leather jacket
– long jacket:

It is also recommended to wear a long jacket with a summer dress that is compatible in color, and this look is suitable for the girl when she goes to work, which helps women feel warm in the fall and winter seasons, such as a light brown jacket with a medium-length black dress for a simple and elegant look.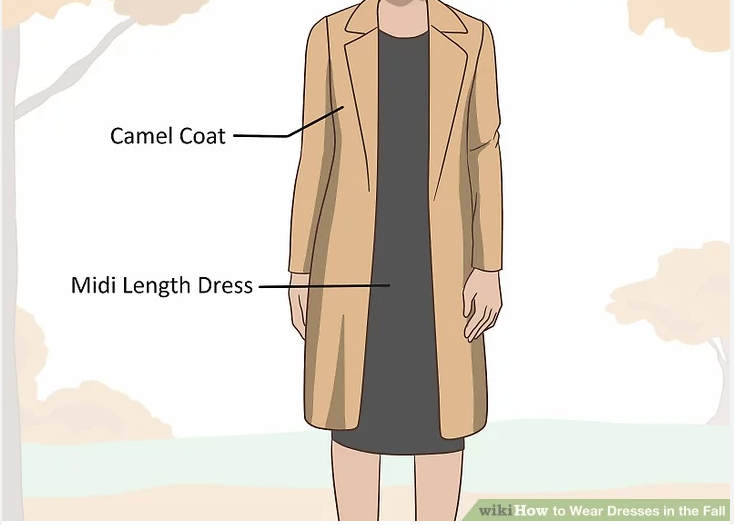 with a long jacket