Milan coach Stefano Pioli revealed the Rossoneri's list to face Juventus, which is scheduled for nine to a quarter of this evening, Sunday, in the top of the fourth round of the Italian League at the Allianz Stadium.
Milan's list against Juventus witnessed a number of absences, including Ibrahimovic, Bakayoko, Calabria, Krunic, Messias, and Giroud.
Milan's list included 22 players, who are…
Goalkeepers: Minyan, Gangdal, Tatarusano.
Defenders: Palo Toure, Conte, Florenzi, Gabia, Hernandez, Kalolo, Kier, Romagnoli, Tomori.
Midfielders: Bennacer, Castillejo, Diaz, Casey, Salemikers, Tonali.
Forwards: Leao, Maldini, Pellegri, Rebic.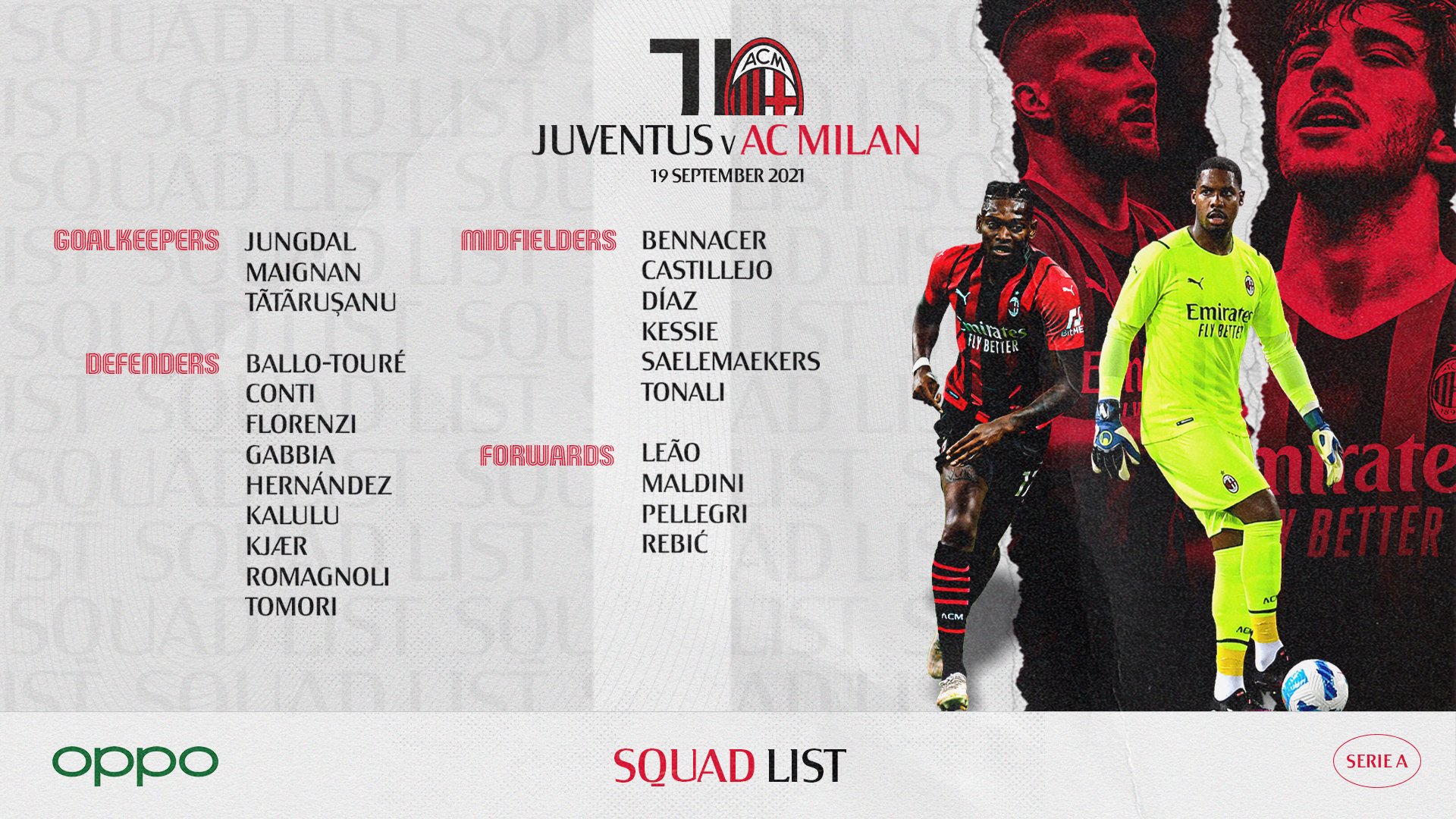 Milan List
It is worth noting that Milan is in third place in the Italian league table, with 9 points, while Juventus is in 16th place with one point.