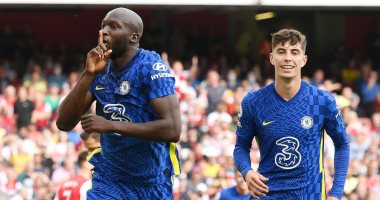 The English team, Chelsea, is awaiting strong confrontations during the month of September after the end of the current international break, according to the FIFA agenda, as the Blues, led by coach Thomas Tuchel, play 6 matches in 3 different tournaments this month.
Chelsea will meet Aston Villa twice in the next two weeks in the English Premier League and League Cup competitions, and the Blues will face Tottenham in the derby, in addition to facing Premier League champions Manchester City in the sixth round.
It is scheduled to open Chelsea's campaign in the new season of the Champions League, facing Zenit St Petersburg, before concluding the confrontations this month against Juventus, Italy.
The dates of the Chelsea matches this month are as follows:
Chelsea x Aston Villa – September 11 – Round 4 – English Premier League
Chelsea x Zenit St Petersburg – September 14 – Round One – UEFA Champions League
Tottenham Hotspur x Chelsea – September 19 – Round Five – English Premier League
Chelsea x Aston Villa – September 22 – Third round – EFL Cup
Chelsea x Manchester City – September 25 – Round Six – English Premier League
Juventus x Chelsea – September 29 – Round Two – UEFA Champions League