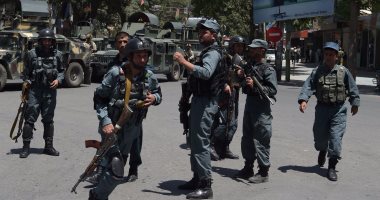 The American ABC News quoted Kafel Ryan, head of the Khost region council in the east of the country, as saying that the explosion of a roadside bomb killed a member of the security forces and injured two others, including a member of the provincial council.

In another attack in the "Ghazni" region, also in the east of the country, two employees of the regional tax authority were killed. They were shot, according to Ahmed Khan Sirat, a spokesman for Ghazni Police Chief.

In Farah province in western Afghanistan, the Taliban launched an attack on a police headquarters early this morning, in which a policeman was killed and 3 others were wounded, according to a spokesman for the provincial police chief, Mohebullah Moheb.

Mohiballah said that the attack began when the police shot a suicide bomber, but his car, which was loaded with explosives, exploded, and then armed men opened fire on the security forces.

He indicated that 4 Taliban insurgents were killed and 8 others were wounded in the clashes that erupted between the two sides.