Green tea carries many health benefits, especially in the journey of losing weight and overcoming obesity, since it is rich in antioxidants, vitamin C, potassium, calcium, folic acid, vitamin B, copper and pantothenic acid, which contributes to burning fat and increasing the efficiency of the metabolism process.
In this report, we reveal the benefits of consuming green tea on an empty stomach, according to a report published on the Express website.
1. Good Source of Polyphenols:
This substance plays a role in losing weight, because it is classified as an antioxidant that gives you many benefits in getting rid of fat if you decide to drink green tea on an empty stomach in the early hours of the morning.
2. Rich in catechins:
Which is also an antioxidant, which prevents body fat from accumulating, and also contributes to burning calories by increasing body temperature, especially when drinking green tea in the morning and on an empty stomach.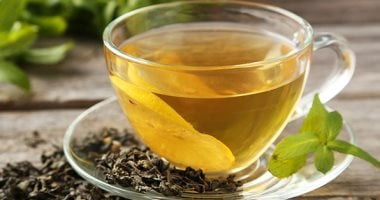 3. Rich source of caffeine:
Caffeine is another nutritional element that supports weight loss, which contributes to burning body fat and calories, consuming 100 milligrams of caffeine equivalent to burning 9 additional calories..
4. Helps Kill Cancer Cells:
Green tea has the ability to kill and prevent cancer cells from growing in the body, as its components contribute to maintaining the health of the heart and blood vessels, moreover, it can slow down the aging process..
5. Boost immunity:
Green tea contains an amino acid that provides antibodies that help boost immunity, which increases the efficiency of the metabolism process, which helps in the weight loss journey.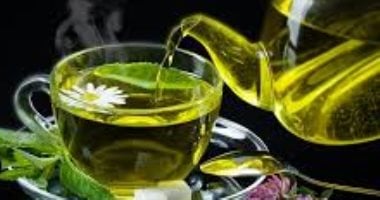 6. Helps get rid of bad breath:
Eating green tea on an empty stomach contributes to eliminating the problem of dehydration, which results in bad breath.