Women spend a lot of money on makeup products in their life, but do they get value from their money or waste them on worthless products, there are nowadays a lot of products that combine skin care and makeup, and choosing the right cosmetics and following several steps can lead As simple as making your face as beautiful as it is healthy, makeup doesn't make your skin stressful but an effective way to take care of it.
In the following report, Style Craze provides the best tips on how your skin can benefit from daily makeup:
Choose the cosmetics that suit your skin type:
In most cases, the majority of makeup products are harmless, but some of them may cause skin problems for some individuals. To avoid problems, use primers, powders and foundations that specifically target your skin type.
There are no specific cosmetic ingredients that everyone should avoid, but even if you're one of the lucky ones with normal skin and haven't noticed any allergies or sensitive skin reactions, it's a good practice to look for products that are allergen-free or fragrance-free.
Those who have an oily skin type or suffer from acne should get rid of any cosmetics that contain oils, and using these can lead to an increase in the number of clogged pores and an oily appearance..
And if you have any allergies, dry or sensitive skin, try to avoid potential allergens and irritants like acids, perfumes, emollients or essential oils. Hypoallergenic moisturizing products with cream or water-based formulas may be the best solution for you.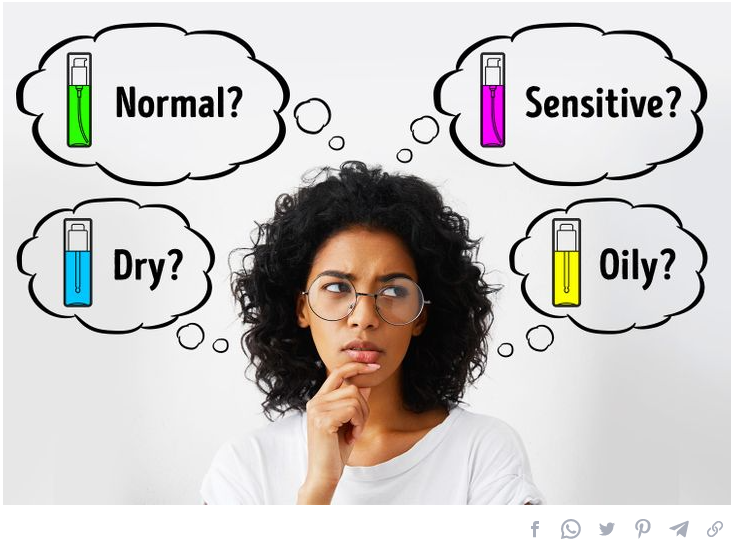 Choose cosmetics according to your skin type
Read labels to see which ingredients are good:
Most makeup products in beauty stores are enriched with "magical" ingredients that will "change your life", but what actually work, here are some that deserve your special attention.
Vitamin C
Vitamin C has been one of the hottest trends in the last year, and many cosmetic brands have developed foundations that contain vitamin C. These makeup products can nourish the collagen in your skin, lighten dark spots, protect against premature aging, and even reduce sun damage..
Vitamin E
Vitamin E, also known as the "beauty vitamin", moisturizes and improves skin texture, acts as an antioxidant, reduces skin damage by free radicals, helps fight signs of premature aging, and also protects the skin from harsh weather conditions, which is why foundation and lip balm are recommended. Rich in this ingredient in the winter.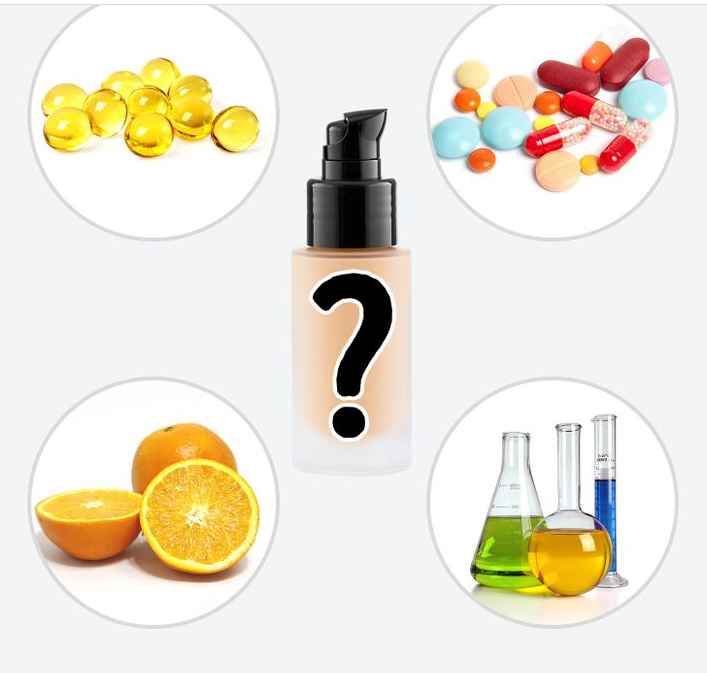 Know the ingredients
Always prepare your skin for makeup:
According to experts, preparing the skin is the first and most important step to obtaining flawless makeup. Not only does applying makeup without any preparation lead to worse results, but it may also lead to skin irritation and the appearance of bacteria, and the preparation steps are as follows:
disinfection
Wash your face with a cleanser suitable for your skin type, and a lot of beauty brands promise miraculous effects after applying their products with different ingredients to treat the skin, but the truth is that cleansers don't actually stay on your face long enough to benefit your skin besides cleansing, so the best solution is to choose a gentle cleanser. Alcohol-free, with simple ingredients.
peeling:
Exfoliation is an essential part of keeping your skin silky, and it helps remove dead skin cells on the surface and reveals a new, smooth skin layer underneath. The gentle daily grits contain small, rounded granules, and the large, coarse, irregular granules can irritate or damage your skin..
Moisturizing:
Moisturizing your face is another important step when getting ready for makeup. A moisturizer fills your skin and provides a smooth and even surface for flawless makeup without any rough spots. So, choose a moisturizer that suits your skin type and contains an SPF factor, which will give you good protection from UV rays.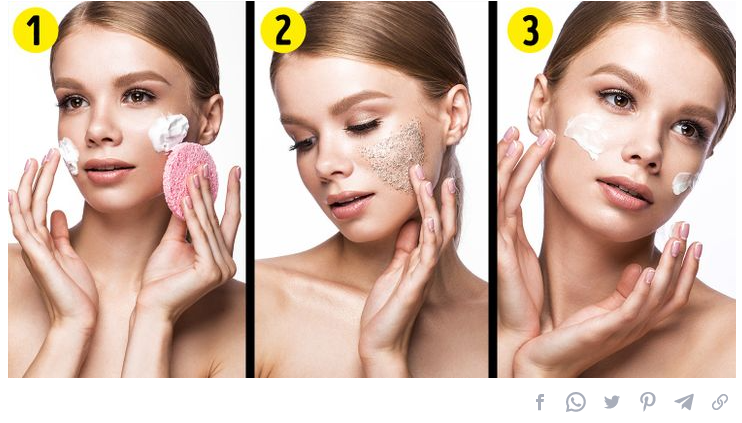 Prep your skin before makeup
Use the primer:
With a makeup primer, the skin looks younger, healthier and hydrated. It smooths fine lines and moisturizes the skin due to its light fluid texture, which means it does not irritate the skin or clog pores..
Primer made of silicone gently keeps the smallest pores, prevents water loss and protects the skin from bacteria and any other external influence, that's why you should use a primer especially if you suffer from acne or enlarged pores and your skin needs more protection.
In addition, a preliminary massaging on your skin with your fingertips improves blood circulation in the face, which stimulates cell growth and makes your complexion more radiant..
Use primer
Use face powder:
Don't forget to finish your makeup routine with a light powder, whose particles not only keep your foundation and moisturizer in place, but also provide additional protection from water loss and the damage of air pollution.
Use powder
Don't sleep with makeup on.
Dermatologists always advise to clean your skin twice from makeup before bed, remember that sleeping with makeup can cause problems such as clogged pores, acne, skin irritation, allergies, eye infections and bacteria, so washing your face before going to bed is the best thing you can do for The natural recovery of your skin.