Kidney stones are solid bodies made up of chemicals in the urine. There are many types, but they all have similar symptoms, which can be very troublesome, especially if the kidney stones are left to grow over time.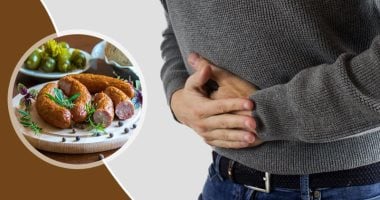 How do kidney stones occur?

According to the Express website, the kidneys are fist-sized organs that deal with levels of fluids and chemicals in the body.
Most people have two kidneys, one on each side of the spine behind the liver, stomach, pancreas, and intestines. Healthy kidneys clean waste from the blood and remove it from the urine. They also control the levels of sodium, potassium and calcium in the blood.
Calcium stones are the most common type and are caused by too much calcium in the kidneys, and there are a number of risk factors that increase your risk of developing kidney stones.
If you have a low urine output, it means that you are not maintaining enough hydration and that the kidneys cannot dissolve and process what they pass through, which leads to the formation of kidney stones.
Diet also plays a role in the formation of kidney stones, and diets rich in salt have been found to increase the incidence of kidney stones. A diet rich in animal protein, such as chicken, beef, fish and pork, can increase the chances of developing kidney stones.
Other factors that can increase your chances of developing kidney stones include obesity, bowel diseases such as Crohn's disease and ulcerative colitis, certain medications and supplements, as well as genetics.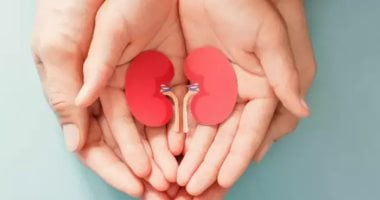 What are the symptoms of kidney stones?

according to NHS Symptoms of kidney stones include:
• Pain in the side of the abdomen or groin – men may experience pain in the testicles
• High temperature
• Feeling sweaty
• severe pain that comes and goes
Feeling sick or vomiting
The presence of blood in the urine
Urine infection