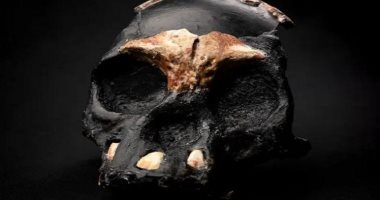 Anthropologists announced the discovery of the first skull of a child of the ancient human race naledi HomoThe skull was found in the depths of the Rising Star cave system in South Africa.
According to data published by the magazine ScienceAt the site, researchers discovered 28 parts of a skull and 6 teeth belonging to a child likely between 4-6 years old who lived 240-335 thousand years ago, about 250 thousand years ago.
The magazine indicated that the discovered skull belonged to a child of the same gender naledi Homo It is the first of its kind that scientists have found.
According to the source, the interesting thing is that anthropologists did not find any bone in the child's skeleton next to the skull, while they found the child's remains away from the remains of about 20 adults, including teeth.
The researchers explain the presence of the child's skull in this site and the absence of any evidence that animals or water transported them to this place, as they were buried in this place by other people of the same race. naledi Homo However, this hypothesis lacks proof by specialists.
And the scientific journal quotes Professor Lee Berger, "Sex naledi Homo The most mysterious ancient human species that lived 50-100 thousand years ago. It is clear that this primitive species existed at a time, we think, when only the ancestors of modern humans were in Africa."
"Their presence in that period and in these places complicates our perceptions of the inventors of complex stone tools and even ritual practices," he added.