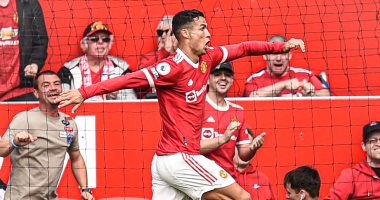 Yesterday evening, a plane flew over the Old Trafford stadium, which witnessed the first appearance of the Portuguese player, Cristiano Ronaldo, Manchester United player in the English Premier League, and videos circulated on social media showed a banner attacking the Portuguese star, in his first appearance with the "Red Devils". Against Newcastle in the match that ended with United winning four goals to one
And the Spanish newspaper, Marca, reported that a plane carried a sign reading "Believe Catherine Mayorga." Catherine was a former model, who accused Ronaldo of raping her in a Las Vegas hotel in 2009, and Mayorga filed a lawsuit against Ronaldo before a court in the US state of Nevada, Her lawyer said that she would seek to drop a settlement agreement she claims had been reached with the "Don," under which the latter paid her $375,000.
For his part, Manchester United celebrated the first appearance of Cristiano Ronaldo after joining his ranks during the summer transfer period from Italian Juventus, and published the official account of United, on the Instagram website, a short video documenting Ronaldo's two goals in a match, yesterday, Saturday, contributing to Man United's victory over Newcastle United.
The United account commented on the video, "After 4507 days, Ronaldo is still scoring." 4507 days back to score with Manchester United during his first match.