Network reporter revealed BBC The British newspaper reported that Prince Harry had spoken to him before about the details of the first meeting between his wife Megan Markle, his brother Prince William, and his wife Kate Middleton, and the impression that the Duchess of Sussex had of the Duchess of Cambridge on that day..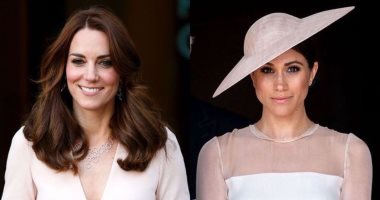 The reporter, Mishaal Hussein, indicated that Harry spoke about these details with him in 2017, as he said that his brother William and his wife Kate were looking forward to seeing Megan very much, and that he brought her to Buckingham Palace, where she first met his brother, wife and grandmother Queen Elizabeth, and Harry said, that At the end of the meeting, Megan described Kate as a 'wonderful woman'.
The Duke of Sussex also indicated that his wife expressed her great admiration for Queen Elizabeth, noting that she had wished to meet her since the beginning of her acquaintance with Prince Harry, because of his frequent talk about her and his strong love for her, according to the British newspaper "Mirror".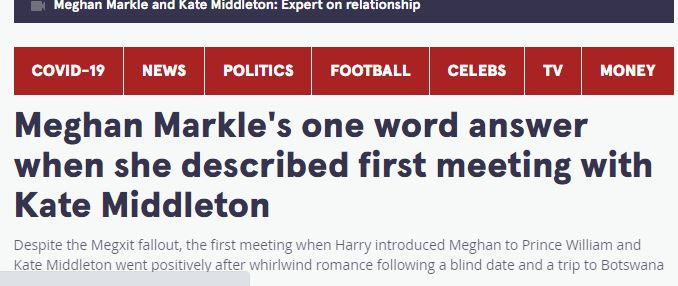 The news in the Mirror newspaper
This comes after Meghan Markle hinted at her strained relationship with Kate during her and her husband's interview with Oprah Winfrey last March, where Meghan claimed that the Duchess of Cambridge made her cry before her wedding in 2018 due to a dispute over bridesmaids' dresses..
In the interview, Megan Markle also attacked the rest of the royal family, noting that they refused to provide psychological help to her, after she had the idea of ​​suicide, and she and Harry revealed a conversation in which an unnamed person in the royal family expressed concern about the color of their son Archie's skin during Megan's pregnancy. with it.
Harry and Meghan announced that they would step down from their royal duties in January 2020. They moved to Canada for a while before heading to California at the beginning of April 2020..