A bakery in Beijing has put up a challenge to make sweets based on the idea of ​​the squid game series in its store, in an effort to take advantage of the overwhelming success achieved by the South Korean series, according to the "Russia Today" news network.
The report says, "Customers can pretend to be one of the series' characters by participating in a candy-making challenge for 58 yuan ($9), by trying to turn a mixture of sugar and baking soda into biscuits, while there is no prize for success and no penalty for failure, unlike the TV series. In which the winners receive huge cash prizes and the losers are punished with death..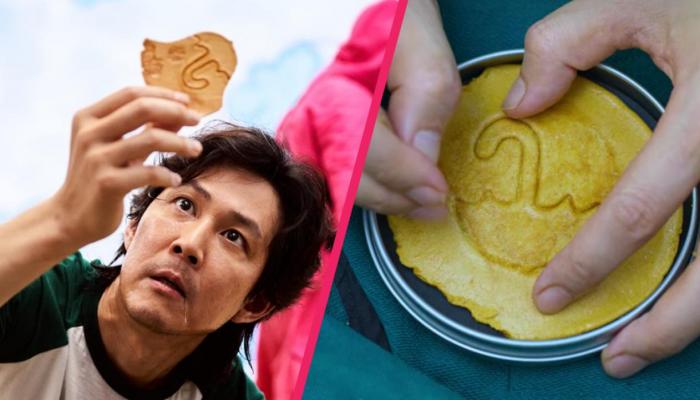 For her part, Hao Jing, the owner of the bakery, said: "Our customers are mainly young people who represent a large number of fans of this series."In the challenge that takes about 10 minutes, participants choose shapes from metallic cookie molds, melt sugar, add baking soda, and then turn the mixture into shapes, and the last stage is difficult because the mixture hardens quickly and becomes brittle and prone to cracking..
In the exciting nine-episode series, cash-strapped competitors play children's games, with deadly consequences, in pursuit of a prize of 45.6 billion South Korean won (38 million dollars), and the series has caused an uproar in the world since it began broadcasting in September.
Similar to a bakery, a vacation home in Spain simulated a serial location Squid Game It even overlooks the sea, which simulates the house that brought together the players in the series "The Squid Game".
The house is located on an island like the one on which the series takes place off the coast of South Korea, and the house is known as La Muralla RojaIt is located in the city of Alicante, designed by the famous Spanish artist Ricardo Bofill, and it consists of 50 apartments connected by colored stairs that resemble the same stairs in the series Squid Game Which the director said in media statements.
The brightly colored stairs, inspired by M. C. Escher's eponymous piece of art, the home also has two shops, a sauna, a restaurant, sun booths and a swimming pool. The rent per room per night costs £170 and is booked online.