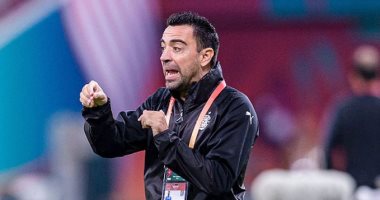 Qatar's Al Sadd coach, Xavi Hernandez, has played down his chances of taking over as Barcelona coach, amid reports of the departure of Dutch coach Ronald Koeman due to Barca's poor results.
Qatar's Al Sadd coach, Xavi Hernandez, has entered the circle of candidates to take over Barcelona's training, in the event of the departure of Dutch coach Ronald Koeman.
The Catalan newspaper, Mundo Deportivo, reported that Xavi Hernandez, the former Barcelona legend, and the Qatari Al-Sadd coach, had taken a step that would distance him from coaching Barca.
She added, that Xavi canceled in his contract with the Qatari dam, which extends until the summer of 2023, the clause regarding the automatic termination of his contract if he received an offer to train the Catalan team.
She continued, that Xavi Hernandez responded to the desire of the Qatari dam officials to amend this item due to their desire to feel that he is not focused more on returning to his old club than staying in Doha.
But at the same time, the newspaper confirmed that the Qatari dam administration does not mind the departure of Xavi to coach Barcelona, ​​if he gets this opportunity, especially in light of the good relationship they have with the Spanish star, and his balance of tournaments within the club, over 6 years, including 4 As a player and two years as a coach, he led the team to win six local titles out of 7 in the last two seasons.
The newspaper concluded, that canceling the clause regarding Xavi's departure to Barcelona, ​​in his contract with Al-Sadd, will force Barca to negotiate a contract with Xavi Hernandez for a small amount of money.
It is worth noting that Barcelona is facing a decisive confrontation for the future of Koeman, against Cadiz at ten in the evening, in the sixth round of the Spanish League.