Dozens of amateurs and athletes in rope climbing gathered on the highest peaks of the Swiss Alps, to participate in the competition to stand on mobile ropes tied at a height of 450 meters in Mount Mollison, one of the Swiss Alps.
On a moving rope tied at 450 meters in Mollison in the Swiss Alps, contestants from all over the world gathered to show their best in front of a jury.#Switzerland #mountains #adventures #Competitions pic.twitter.com/pAwsXHnWhI

— RTARABIC (@RTarabic) September 13, 2021
The "Russia Today" news network showed clips of the contestants standing on the ropes, and the clips showed contestants from all over the world gathering to show their best in front of a jury.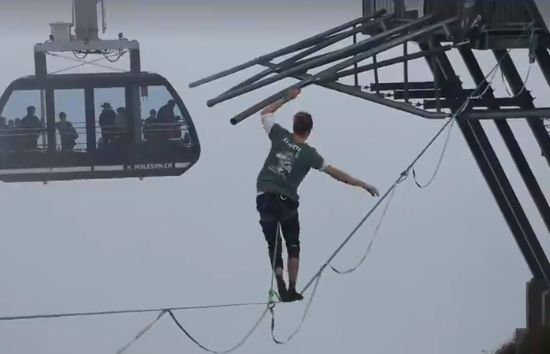 Contest participants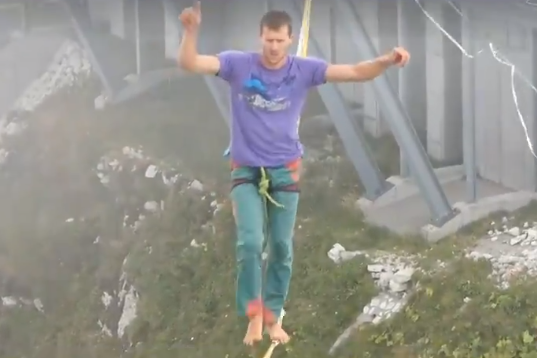 climbing ropes
Earlier, the John Muir Trust, mountaineering in Scotland, warned that Google Maps sends those wishing to climb Ben Nevis, through a very dangerous route, even for professional and experienced climbers..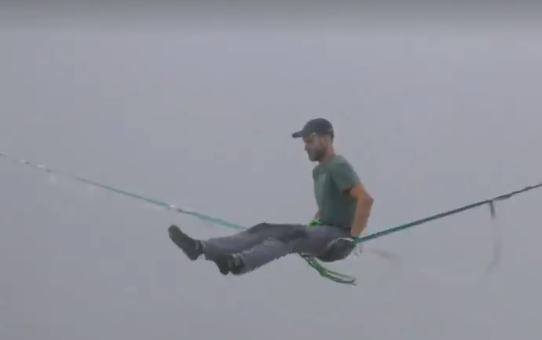 part of the competition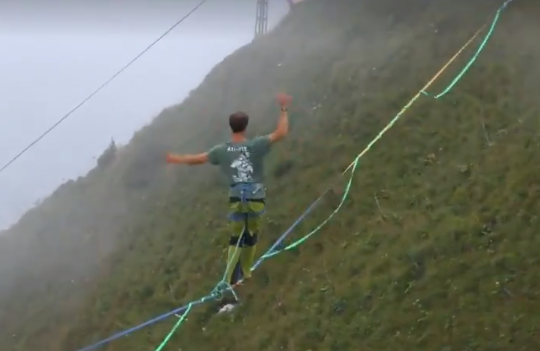 Moving ropes competition
And Mount Ben Nevis, a popular tourist destination, is the highest mountain in the British Isles, with a height of 1,345 meters, and although thousands climb the summit annually, this adventure is not without risks, and deaths have been recorded on the mountain recently this year, according to the CNN website. It is Arabic.
"The problem is that Google Maps is directing some visitors to the Falls car park, perhaps because it is the closest car park to the summit," Nathan Perry, a conservation officer with the John Muir Trust, said in a statement. We encounter groups of inexperienced walkers heading toward Steele Falls or up the southern slopes of Ben Nevis, thinking that this is the way to the top."