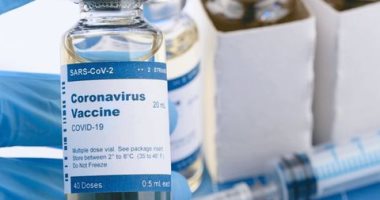 The newspaper reported that Dr. Hussein Sadrzadeh, a fellow of geriatric oncology at Boston Medical Center, developed severe allergies upon receiving the vaccination with this vaccine, and felt dizzy and accelerated heartbeat.
This is the first severe reaction that has been publicly linked to the Moderna vaccine, which was introduced a few days ago at the level of the United States.
Boston Medical Center spokesman David Kebe said in a statement on Friday that Dr. Sadrzadeh "felt that he had an allergy … he was taken to the emergency department and doctors evaluated and treated him, put him under observation and was discharged. He is in good condition today."
A US Food and Drug Administration official said last week that the administration is verifying about five cases of allergy in the United States after receiving the Covid-19 vaccine produced by Pfizer and its German partner Biontech.