A funny incident occurred in a football match in Chile, between the teams "Deportivo San Miguel" and "Zaragoza", where a dog stormed the field and scored a strange goal, which is difficult to repeat in the green stadiums, amid laughter from the fans and participants in the stadium. the match.
Hoy con un gran golazo de #Firulais lo ganó #ElGigantedeRioViejo a Zaragoza en 2da. Adult…

😂😂😂 pic.twitter.com/juTtxyb8rS

— #ElGigantedeRioViejo (@SnMiguelChillan) September 5, 2021
and post an accountElGigantedeRioViejoA video clip, for the moment a player executed a direct free kick, and as soon as the player raised the ball to one of his colleagues, the dog rushed to catch the ball and aimed it with his head in the goal, and at this moment the ball changed from its course and then hugged the net, amid the shouting of the fans, as reported by Russia Today Network.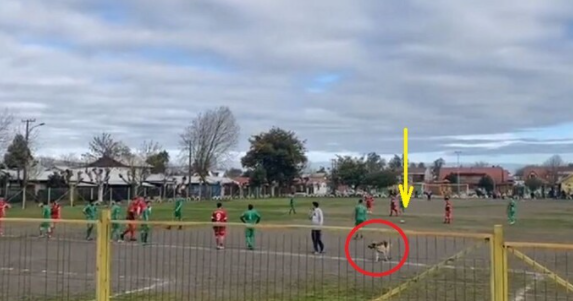 The dog is moving towards the ball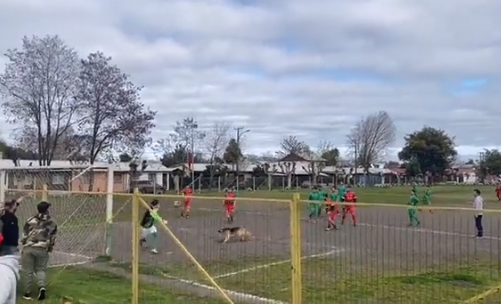 The dog scores a goal
In a similar incident, one of the matches of the Ukrainian Football League Third Division (Group ABetween the Neva Vinnitsa team and its guest Karpati, who comes from the city of Lviv, during the 13th round of competition, a funny scene of a dog storming the field during a corner kick, which led to the match being stopped until he was taken out.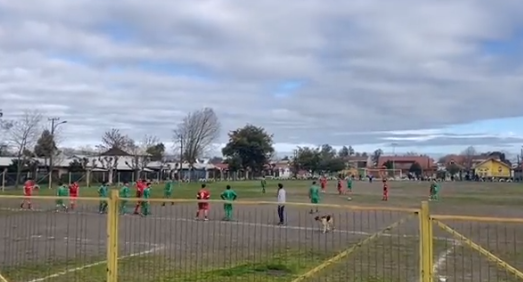 The dog on the field
The dog appeared during the preparation of Oleg Pereza, player of Karpati FC, to take a corner kick in the sixteenth minute of the match.
This match ended with the victory of the Neva team from the city of Vinnytsia over its guest Karpaty (4-2), bringing its score to 9 points, and it occupies the tenth place in the table of the Ukrainian third division.