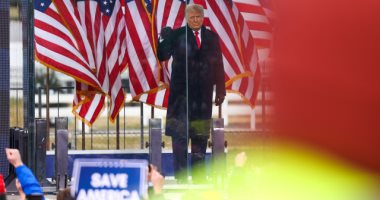 Reuters reported that "NBC News" obtained a draft of impeaching US President Donald Trump, saying that "the president was involved in major crimes by inciting a revolt".
The draft drafted by the Democratic members of the House of Representatives indicates that "the president deliberately made statements that encouraged illegal action at the Congress building," and that "he will continue to be a threat if he is allowed to remain in office."".
The document calls for "Trump to be held accountable based on one clause, which is incitement to revolt," noting that Trump has presented US security and government institutions to a "great danger."".