A French chef managed to enter the Guinness Book of Records, by preparing one pizza containing the largest number of cheeses in the world, which reached 834 different types, in which Chef Julian Siri relied completely on the types of French cheese.
Explains the site lyonmag The French, that another chef previously made pizza with 500 types of cheese, until Chef Julien was able to exceed that previous record and made pizza with 834 types of cheese, while he aspired to reach 1000 types of cheese, but he was unsuccessful in supplies.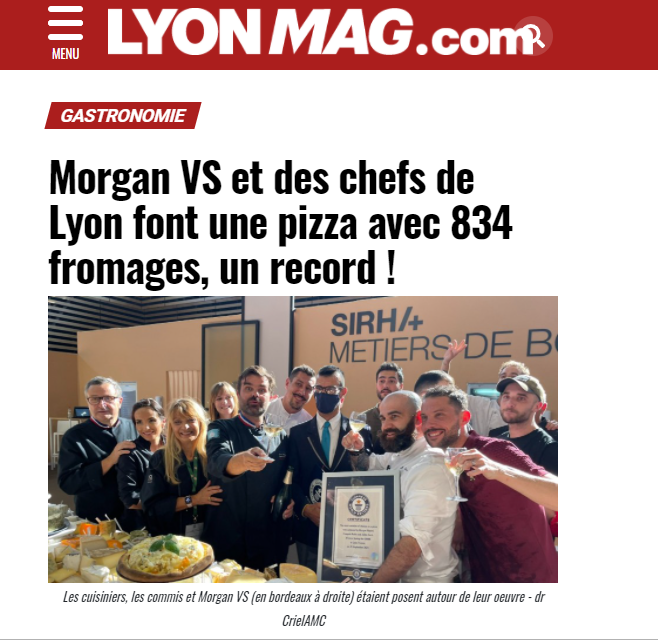 The source of the original news
On the other hand, it is noteworthy that an Italian restaurant in Australia prepared a giant Margherita pizza – at the beginning of this year – that exceeds 103 meters in length, with the aim of raising money to support the firefighting teams that are making great efforts to combat the wildfires raging in the country.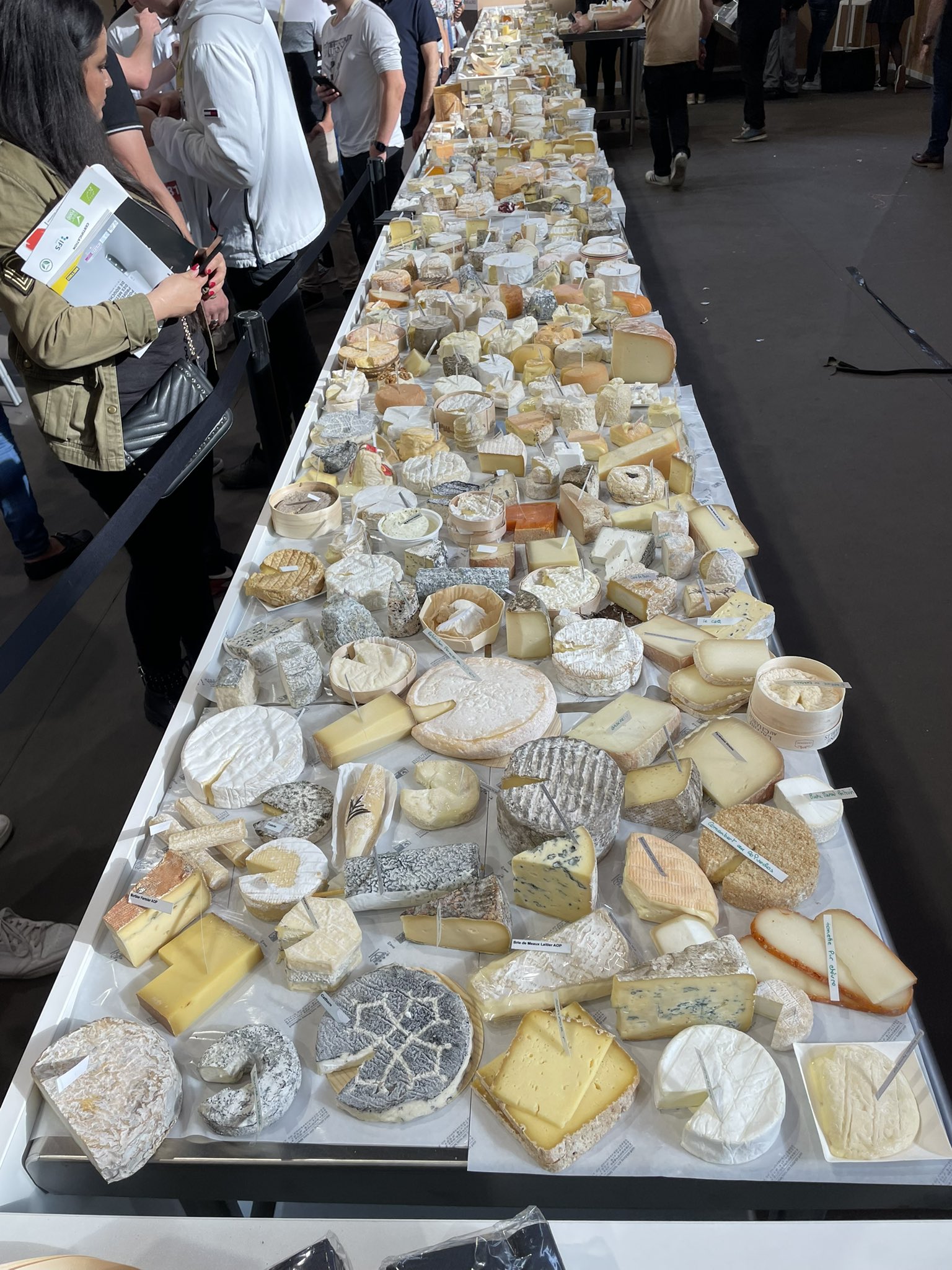 Cheese used in making pizza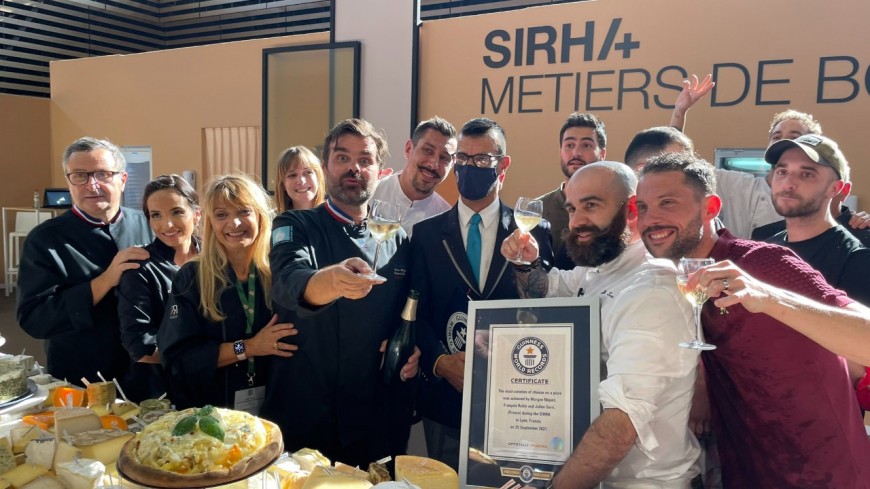 French chef after earning Guinness World Records
And according to what international news agencies reported – at the time – that the Italian restaurant "Pellegrini", in the Australian city of Sydney, initially made several separate pieces of pizza dough, each one about a meter long, and then collected by the chefs after that, and placed It is mixed with the famous margherita pizza, made of tomato sauce and mozzarella cheese, plus basil leaves, thyme and olive oil. The size of the pizza is very large as it reached a diameter of 37.4 m.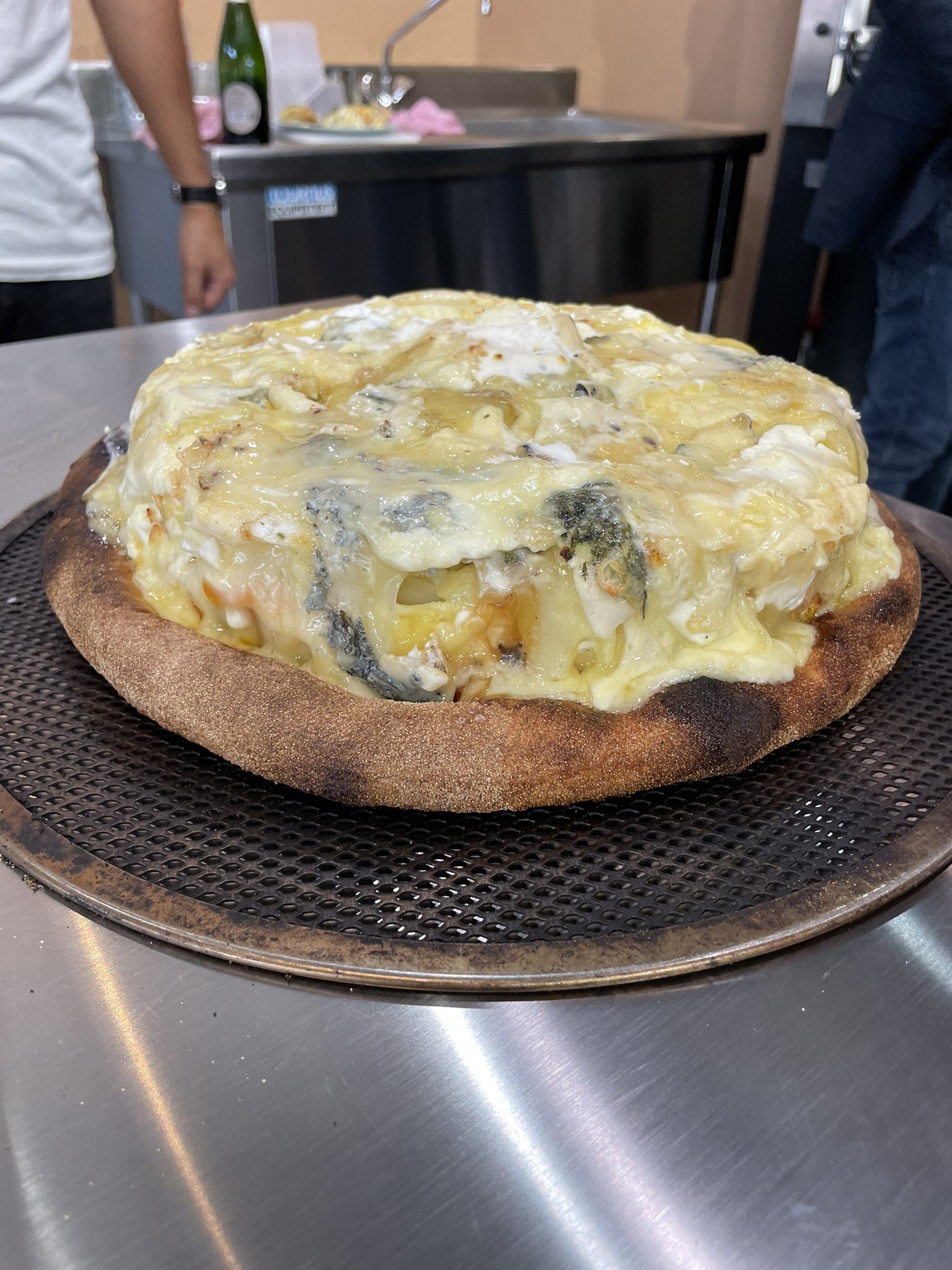 Pizza after cooking
In the 20 years, this culinary masterpiece has continued to hold the title of "The World's Largest Pizza." But times change, new champions appear, until the world's largest pizza reached the Guinness World Records. In 2012, five chefs from the Peninsula… Apennin Pizza bearing the name "OttaviaWhere the ready-made pastries were presented to the public and the event was attended by official representatives of the Guinness Book of Records, who carried out the necessary measurements. The diameter of the pizza is 43 meters, and its weight is 9 tons. As a result, the Italians managed to break the record for 1990.