French adventurer Nathan Boleyn, 27, succeeded in taking a new experience by walking a tightrope nearly 700 meters long, from the Eiffel Tower to the Chaillot Theater on the other side of the Seine River in the French capital, Paris, and hundreds gathered to watch a show. Nathan", who walks the ropes of the Eiffel Tower.
Reuters news agency published a video of the French adventurer Nathan Boleyn, walking on tight ropes and traversing a great distance on the tightrope at a height of 70 meters, as he walked for nearly half an hour, during which he received warm applause from those who watched his adventure, while the Russian "Sputnik" agency repeated, Post the amazing video.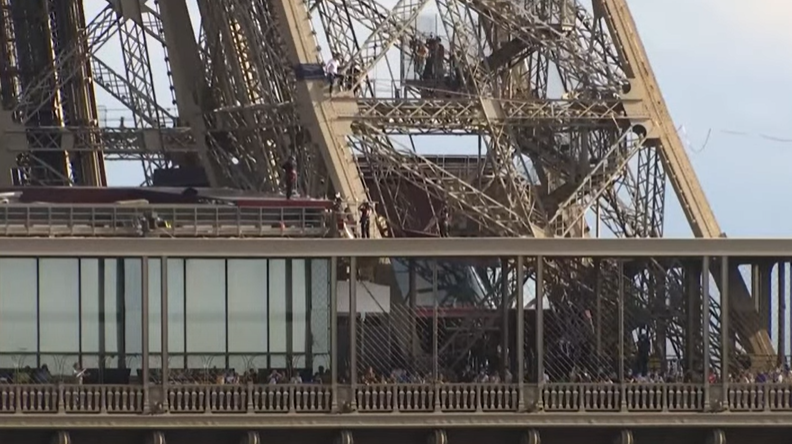 The journey starts from the Eiffel Tower
The French adventurer, Nathan Boleyn, expressed his happiness at achieving this adventure, stressing that he did not feel hesitant about taking it or fearing heights at all.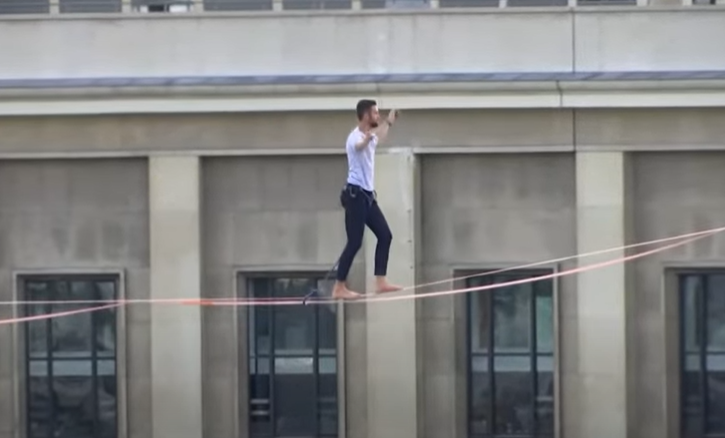 The French adventurer walks the rope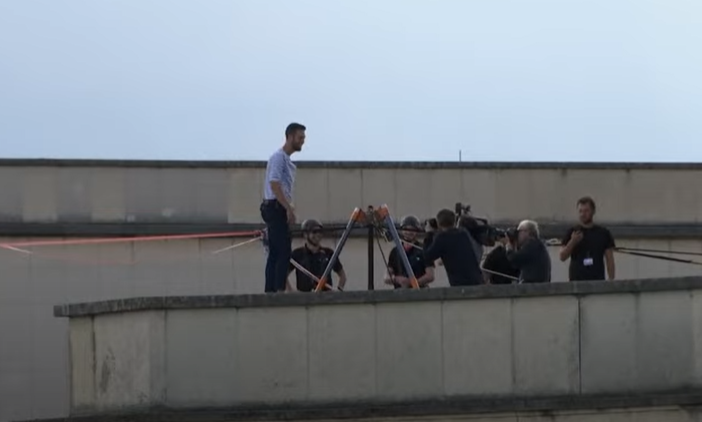 Photographing the French adventurer during the crossing
The French young man, Nathan Boleyn, has been training for 4 years to walk on ropes before taking on this dangerous adventure by walking on a tight rope approximately 700 meters long, starting from the Eiffel Tower to the Chaillot Theater, which coincided with the celebration of the French Heritage Day, and Pauline had set a record in In 2017, after walking a distance of one kilometer on a rope inside the city.
Earlier, the French adventurer Nathan Boleyn, nicknamed "the rope man", took a dangerous challenge, as he walked on ropes over the Seine for a distance of more than 600 meters and at a height of nearly 70 meters, and Nathan Boleyn walked over a thin rope at a height So tall, that at first glance it seemed as if he was walking in the air, he managed to walk on a wire that was stretched between two commercial towers in the La Defense district in Paris..
The rope rises from the surface of the ground about 150 meters, which is equivalent to a height of approximately 50 floors, and Pauline was able to maintain his balance while walking, and did not bend much, defying the law of gravity, especially the dangerous task while he was connecting his body with a safety rope.