Cars parked in a parking lot fell into a 20000 square feet hole, when the hole appeared in the parking lot on the eastern outskirts of Naples, Italy, which led to the closure of a shelter dedicated to caring for Corona virus patients near it..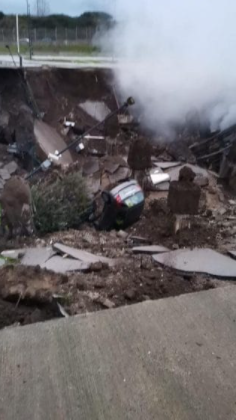 The huge hole swallowed 3 parked cars, without any injuries, while the incident led to power cuts to the temporary headquarters and the Sea Hospital in the city of Naples, without affecting the operations and services of the hospital, due to the presence of a backup electricity network for the hospital, according to the Italian "Ray News" website. .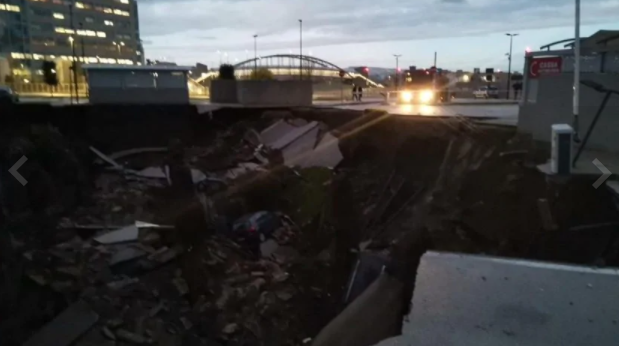 Initially, the act was assumed to be intentional, however, subsequent investigations by the fire brigade, which immediately intervened, ruled out this theory and the hypothesis of an explosion at street level, while former municipal councilor Mario Calabrese assumed that the accident may have hit the conductors. Underground medical gases, but it is not yet clear whether the malfunction has damaged pipelines or whether the opposite is true.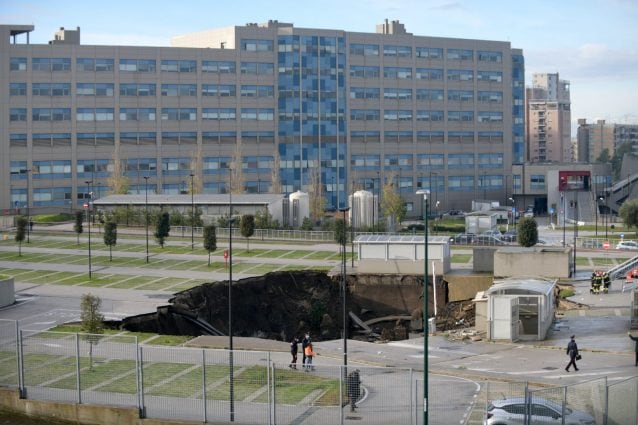 In turn, the fire brigade officer, Inyo Equilino, said that the cause of the hole may be due to the leakage of groundwater, caused by heavy rain earlier, while news reports quoted the governor of the region, as saying, that the temporary residence designated for the care of Corona virus patients will be returned It opened within days, after electricity and water services were restored.