Ally Living Water, 23, tied the knot with her fiancé, Timothy, 27, on September 25 in Turners Falls, Massachusetts, wearing her grandmother's dress, Anne Cook, according to the Daily Mail. British.
The pharmacy student discovered her grandmother's 60-year-old white lace wedding dress in a black trash bag in her grandmother's basement in 2016, so she thought she'd wear it to her wedding.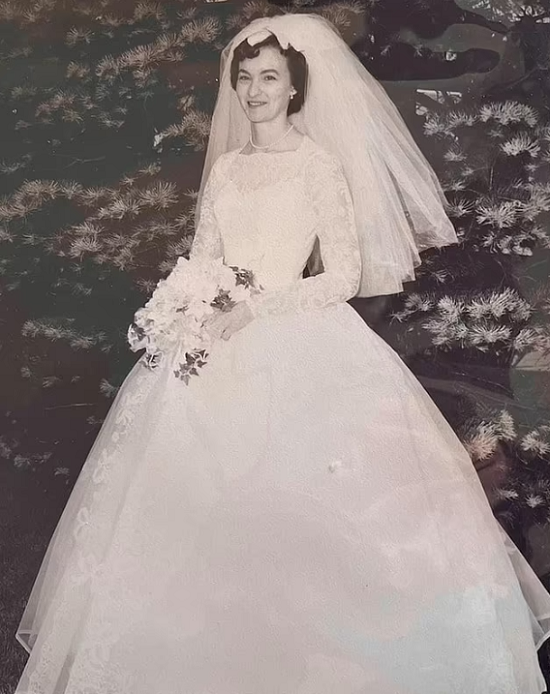 Grandma at her wedding
Her grandmother's wedding dress did not require any alterations, but it needed to be cleaned after being stored in the basement since 1961, and she added a round skirt to the bottom of the dress.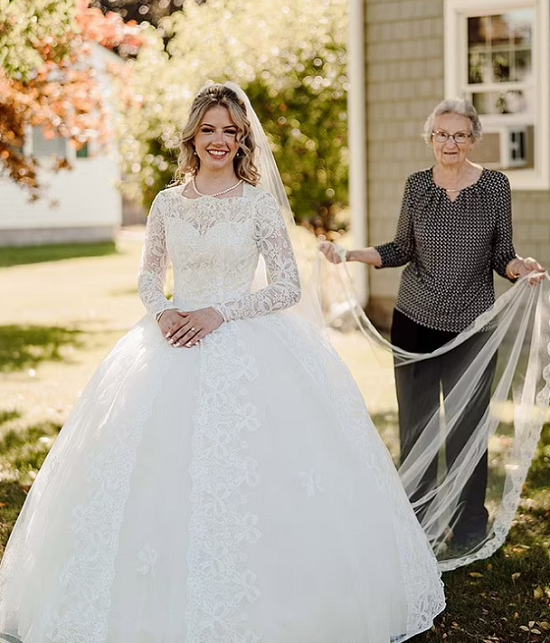 Grandma and granddaughter
"My grandmother couldn't believe I decided to wear her dress… which she left in an old trash bag because she didn't think it was anything special… but to me it was," Ally said.
Ally grew up with her grandmother, Anne, after she moved into her home after her grandfather passed away after a 38-year marriage.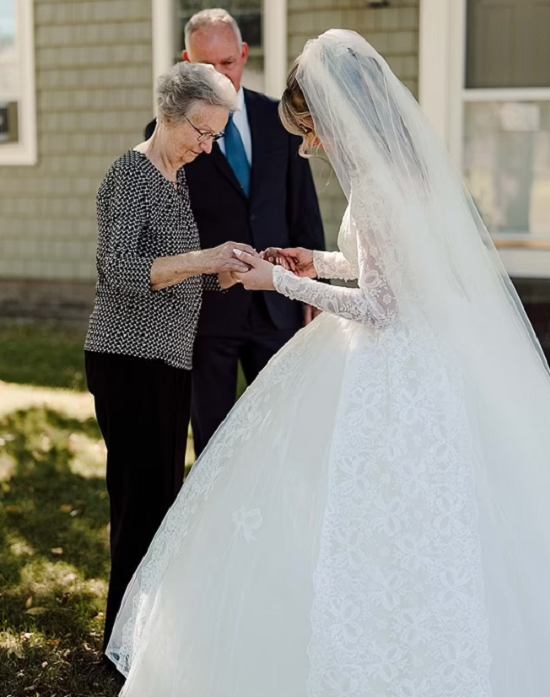 Photo from the wedding
"I cherish this dress because my grandmother wore it to marry my grandfather, whom I had never seen before, but I know that they had a successful, long and happy marriage… so I felt that the dress paved the way for my marriage," she said.
By wearing her grandmother's dress, Ali was able to save 2000 A dollar because she didn't have to buy a new dress, but all she needed was to add a skirt and a veil to the dress. "I fell in love with the look of the dress from the moment I saw it…so it didn't make sense for me to wear it…but if I was going to buy myself a dress, it would be $2,000, so it's great to save some money while preparing for the wedding."
She added, "My grandmother couldn't believe that she was the same size as me because the dress fit me perfectly. I think the dress brought us close together."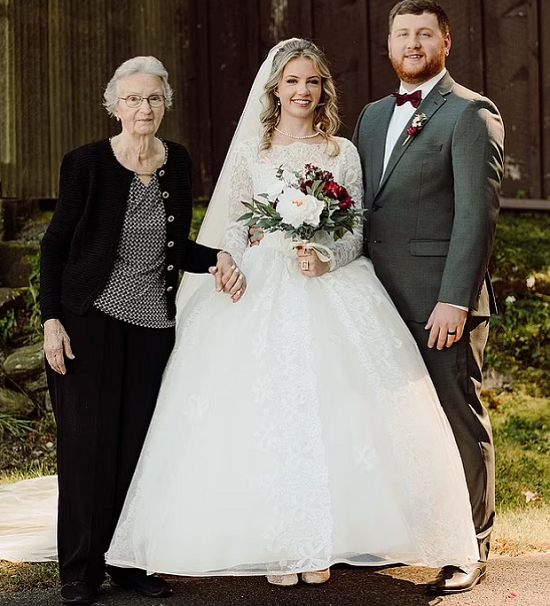 Another picture from the wedding
Not only was Anne happy to see her granddaughter in her dress but all the invitees were also thrilled, especially George Cook, the 57-year-old father of the bride.
"My father was so happy that I wore his mother's wedding dress…and all the invitees complimented me and thought it was a nice gesture from me to my grandmother," Ally said.