A house owned by a small dog, the richest in the world, was offered for sale for $32 million. It is a luxurious mansion located in the Miami area of ​​the United States of America. It was owned by the famous singer Madonna, and the dog "Gunther VI" is the beneficiary of a fund that owns a mansion in Miami with nine bedrooms. Eight and a half bathrooms, which Gunther recently sold, the waterfront mansion was transferred to Gunther VI through his inheritance, and he listed it for a whopping $31.75 million, according to Sputnik.
The dog's fortune belongs to the late German Countess Carlotta Liebenstein, who died in 1992 and dedicated her entire fortune of $80 million to her beloved dog, Gunther III, Guenther VI's grandfather, as she had no children, relatives or close friends..
The private dog estate is located on 51,000 square feet with a 100-foot waterfront, and features landscape, open water, city views, pool, fountain and pier where the dog loves to soak up the sun when visiting Miami from Italy, where he lives full time, and he sleeps in a red velvet bed A custom-made round Italian on the floor of the old Madonna's bedroom.
In another incident, Ariana Grande sold her home in New York City for $12 million, which has an area of ​​more than 400 square meters with modern designs and is characterized by its predominantly black and white decor.
The house has five bedrooms, four and a half bathrooms, and also has one of the terraces attached to the building, which provides an additional space of 126 square meters, according to the Forbes website.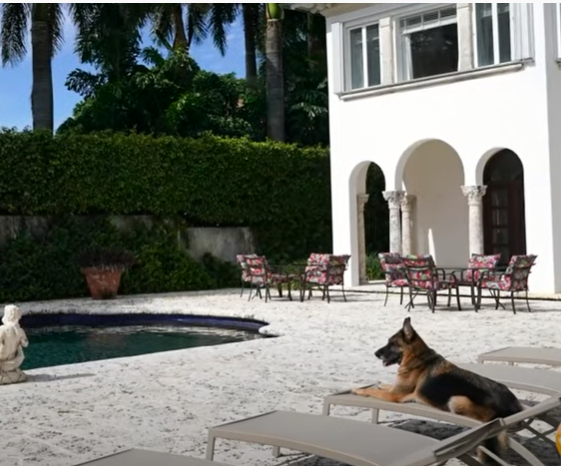 The dog inside the house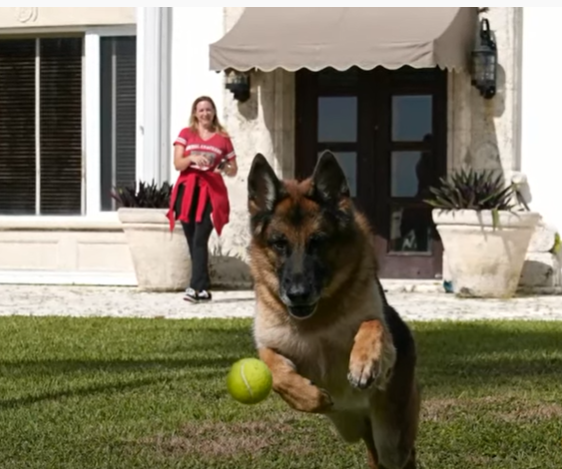 dog at home