Constipation is a condition that affects many people, which is the inability of the intestines to empty at least three times a week, and an increase in the content of foods rich in fiber usually helps to control the condition, and the report published on the "Express" website indicates the importance of eating a lot of kiwi fruit to treat cases of constipation. constipation;

Increasing the amount of fiber you eat is the best way to improve constipation and digestive disorders including acid reflux, indigestion, stomach pain and bloating, and the report notes the benefits of kiwi in treating constipation and digestive problems.
Most experts believe that dietary changes are necessary to reduce the large number of symptoms associated with constipation and digestive disorders, and this can be achieved by increasing the daily intake of fruits and vegetables..
Kiwi has specific properties that help prevent constipation, as this fruit contains fibers that have a profound water-retaining effect, which helps increase the number of spontaneous bowel movements and soften stools, thus reducing abdominal pain..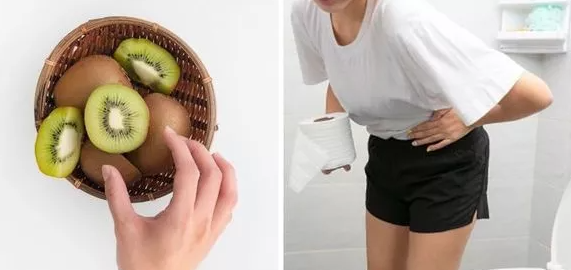 constipation
Kiwis also contain an enzyme known as actinidin, which stimulates protein digestion in the stomach and small intestine. The cell walls of kiwi fruit also contain large amounts of soluble fiber, which acts as a substrate for beneficial colon bacteria and supports a healthy gut microbiome..
Kiwi fruit has other health-beneficial properties, such as its high content of vitamin C, which is important for collagen production, the formation of neurotransmitters, powerful antioxidants, and stimulating the immune system to fight disease and infection. Eating more of it also helps the body absorb iron from food..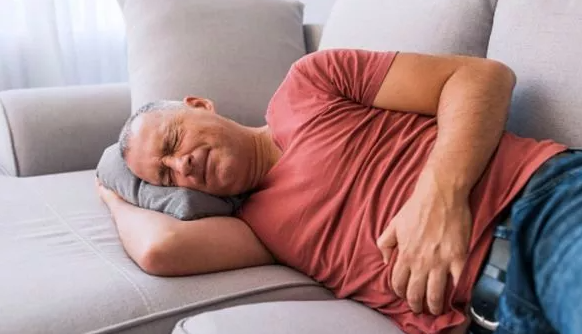 constipation
Kiwi fruit also contains high levels of vitamin E, folic acid and potassium, as vitamin E is a powerful antioxidant..
Kiwi is also low in salt content but rich in potassium, so eating more of it lowers blood pressure, as well as lowers levels of bad cholesterol.