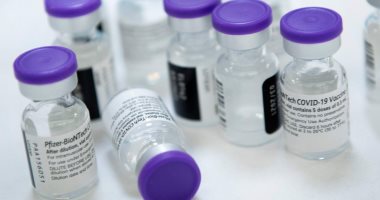 Dick Pound, a member of the International Olympic Committee, called for athletes to be given priority for vaccination against the emerging corona virus in order to hold the Tokyo Olympics this year, and Canadian Pound informed the British Sky News network that the Olympiad could be held despite the large number of participants if they were vaccinated.
"In Canada, we might have 300 or 400 athletes. I think there would be no public anger if 300 or 400 doses were taken out of several million to vaccinate athletes in order to represent Canada in an international event of this stature, character and level," he added..
"The matter is up to every country and there are those who say that they skip the waiting list, but I think that is the only logical matter for holding an Olympiad"During his visit to Tokyo in November, Thomas Bach, President of the International Olympic Committee, said that he would urge athletes to be vaccinated, but it was not compulsory for them to participate in the tournament..
In a separate interview, Pound told the British Broadcasting Corporation (BBC) that the changing nature of the Corona virus means uncertainty about the possibility of holding the Olympiad less than 200 days before its start, and he continued, "I am not sure because the problem may be the increase in the number of cases infected with the virus.".
More than 15,000 athletes are expected to participate in the Olympiad, which was postponed from last summer until next July 23, and the Paralympic Games. Concerns about holding the Tokyo Olympics have increased in recent weeks after the outbreak of the virus increased in Japan and around the world..