In a funny incident, a child in New Zealand made a phone call to the police, asking them to come to see and watch his games and express their opinion on them, and the details of the incident indicate that the New Zealand child made He called the police emergency and asked the officers to come to his house.
The little boy took advantage of the fact that his parents were busy and made his call, but his father realized what had happened, and took the phone from him, explaining to the policeman that the call was by mistake, according to the Russian news agency Sputnik.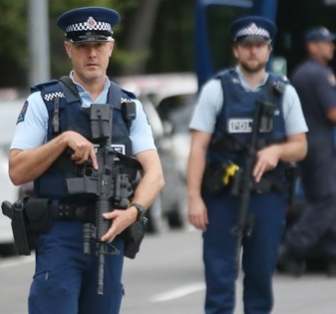 New Zealand Police
And the child said in his call: "Come and see my toys", However, the emergency department sent personnel from the unit to the address of the boy, and the law enforcement officers who arrived at the place of the child's home, expressed their appreciation for his toys, and said they are really cool, After they satisfied the child and expressed their admiration for his toys, The officers had a conversation with the child and explained to him the cases in which it was necessary to contact the rescue service.
On the other hand, last November, the New Zealand Police announced that Muslim female officers can now work in the New Zealand police force with the possibility of wearing a uniform that includes an Islamic head covering "the hijab", which is easy to wear and will not hinder the performance of their duty at work, according to the newspaper's website. nzherald New Zealand Police said in a statement: "We recognize the value that different faiths, backgrounds, experiences or perspectives bring to improving what we do."
"Diversity is essential so that we can effectively meet the needs of New Zealand communities, now and in the future," the New Zealand police statement added.
The New Zealand newspaper quoted police officer Zina Ali, who is one of 76 officers who graduated from the Royal New Zealand Police College, who said, "I think this accreditation will encourage more Muslim women to join us," explaining that the police did their best to ensure Meet the headscarf in the formal dress requirements of health, safety and personal needs.