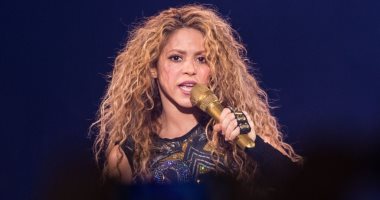 Pop star Shakira said she was the victim of a random attack by a pair of wild boars while walking in a Barcelona park with her 8-year-old son..
Shakira 'attacked and robbed' by a WILD BOAR as she walks through park with eight-year-old son https://t.co/674JvMssHt

— The Sun (@TheSun) September 30, 2021
The Colombian singer explained, according to "Russia Today", that these two animals attacked her, then seized her bag and fled towards the forest..
Shakira shared her strange story on her page via the "Instagram" application, and said while carrying the torn bag, which was later recovered: "Look how two wild boars attacked me in the garden left my bag."".
And she continued, "They took my bag to the forest with my mobile phone in it, they destroyed everything in it".
Then she turned to her son, and said: "Milan is telling the truth. Tell how your mother stood in the face of the boar."".
Shakira is the latest victim of the increasingly aggressive pigs that have invaded the Catalan capital in recent years.
In 2016, Spanish police received 1,187 phone calls about wild boars attacking dogs, looting cat food, disrupting traffic and running between cars in the city..