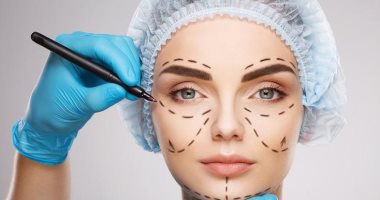 Dr. Faraj Harun, a consultant in medicine, nutrition and cosmetology, said that the highest rates of plastic surgery in the world were last year, and the highest percentage were Korean men.
He explained during a phone call to the "Honorable Citizen" program on the "Al-Hadath Today" satellite channel, with the media, Syed Ali, that some people took advantage of sitting at home during the ban, and performed cosmetic surgeries, adding that there were more than 13 million people who performed cosmetic surgeries during the ban period. In the world.
The FDA advisory committee had indicated new complications and side effects caused by the new Moderna vaccine for Corona, after it was found that side effects occurred for people who had undergone cosmetic facial surgeries, according to Foxnews.
The report of the US Food and Drug Administration indicated that people who have cosmetic fillings for the face may suffer from swelling and inflammation, after taking the vaccine doses, as a result of immune reactions by the body.