The women's college player, in Milwaukee, Wisconsin, USA, managed to score a piercing goal with a shot from the middle of the field moments after the start of a football match in the Women's League, in Milwaukee, and the cameras documented the quick goal after (3.20 seconds) only from the start of the confrontation between the two women's groups.
Идеальное начало матча – гол за три секунды стартовым ударом 🤯🤯🤯

Вот так девушка из Милуоки обновила рекорд студенческой лиги ☄️

📹 твиттер MKE_WSoccer pic.twitter.com/htVAnMMPHr

— Матч ТВ (@MatchTV) September 27, 2021
A video spread of the moment the goal was scored, and documented the girl's recording of the goal from the middle of the field after moving the starting ball directly, in a nap from the opposing team's goalkeeper who did not expect her opponent's shot, thus breaking the league record, amid great joy with her colleagues, according to what Russia Today reported. .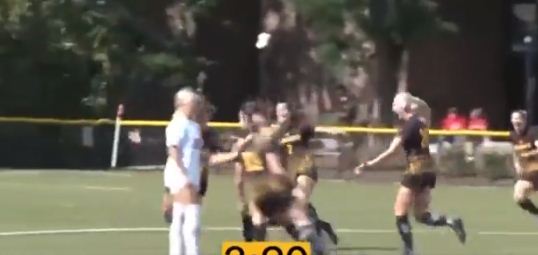 Players celebrate the goal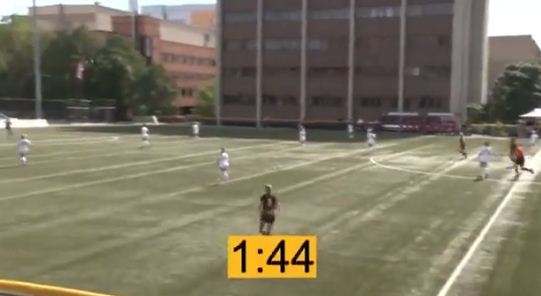 Shoot the ball after seconds
In another incident related to women's football, a team made up of the Bolivian Aymara women played a soccer match at an altitude of 5,890 meters, at the top of Mount Huayna Potosi, located near La Paz, according to the "Euro News" website, in its English version.
Wearing traditional skirts and clothing in addition to their climbing equipment, the women climbed Mount Potosi – one of the most snow-capped peaks – located in a remote part of the Andes, and played football for 20 minutes amid heavy snowfall.
The women took advantage of mountaineering tools and a flag pole they carried with them, to become improvised goal posts in the snow, and before going up, the team leader called on her colleagues to perform well.
The women's team was formed in 2015, and so far they have climbed many mountain peaks in Bolivia, according to "Euro News", and in 2019, the group also crowned the highest peak in South America, Aconcagua in Chile.