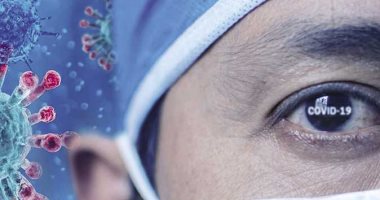 Professor Ancha Baranova at the School of Systematic Biology at George Mason University in the United States revealed factors that may cause the patient's death or serious forms of the Corona virus, in an interview she gave to the Russian "Sputnik" radio.
She said that genetic factors can primarily affect the serious development of the disease, explaining that scientists recently explained that a person may develop dangerous forms of corona as a result of the effect of 3 genes on him, and these genes may not only cause serious complications, but also increase the possibility of the emergence of complications related to nerves..
Professor Ancha Baranova said that the risk of death increases for those who suffer from other serious diseases, adding, "The greater the number of these diseases, the less likely that complications from the virus will be mild.".
She explained, that smoking also increases the risk of death as a result of infection with the Corona virus, and there are other factors, including the risks of infection with infectious diseases that spread inside the hospital, and that would lead to a deterioration in the health of the patient infected with the Corona virus, and could cause his death..
She indicated that doctors can expect any danger after studying the results of a patient's blood test, explaining, "For example, the percentage of protein C In an infected person with coronavirus, it may indicate that the patient may be at risk of death." The severity of the disease course can also be assessed by measuring the level of interferon antibodies, and the mentioned level may be measured before infection with the Corona virus..