A letter from the Russian Empress Ekaterina II calling for her citizens to be vaccinated against smallpox is offered for sale, with an auction to be held later to sell this historical document. According to the "Euronews" website, the letter dated April 20, 1787 ordered the organization of a vaccination campaign against smallpox, with the beginning of the emergence of the first means of vaccination against this disease that swept across regions in the empire that is located today in Ukraine.
The letter began to be displayed Thursday in Moscow and will continue until November 30, and it is scheduled to be sold with a picture of the Empress at an auction held by "McDougals" in London next December, and their price was estimated at 1.2 million pounds ($ 1.6 million)..
"One of the most important (tasks) should be the introduction of vaccinations against smallpox, which, as we know, causes great diseases, especially among ordinary people," the empress wrote in the letter addressed to the district governor, Count Pyotr Rumyantsev.
The Empress stressed that "this type of vaccine should be circulated everywhere," and "Ekaterina" was the first woman in her empire to receive the smallpox vaccine, thus setting an example for all her subjects..
"In light of the current circumstances of the Corona pandemic, we should be proud" of the Empress, Ekaterina of the auction house said while announcing the letter..
McDougall indicated that the empress launched a wide publicity campaign to persuade the population to receive the vaccine, as they were "afraid", according to historian Oleg Krumov, who considered during the announcement of the letter that it was "unique, especially in light of the contemporary situation."
Ekaterina II, who ruled the Russian Empire from 1762 until her death in 1796, received a dose of infection from an English doctor, and she fell ill for some time, but was declared cured in October 1768.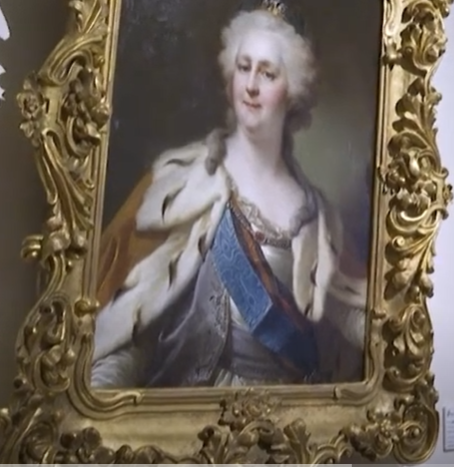 Russian Empress
Sign the message
the message