Robots are now entering to work in all fields, until it came to work in the field of tourist guides, as the management of the Greek Alestrate Cave added a new element to its team of tour guides, which is Robert, according to the "Euro News" website.
The new robot is called Persephone and is the new guide in the cave, which is one of the most beautiful and diverse in Europe, but the new guide is nothing but a robot that shares the tasks of identifying the natural site with its human counterparts.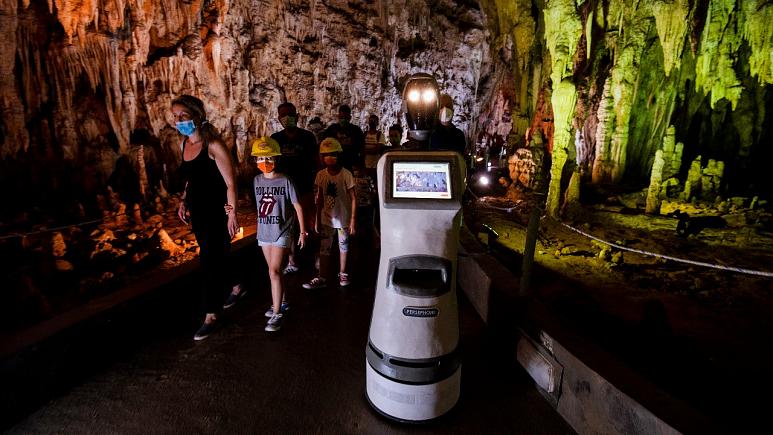 robot
The robot is named after the daughter of the Greek god Zeus, where legend says that Persephone was picking flowers in a field some believe was near the cave of Alestrate, when the god of the underworld Hades conquered the earth, kidnapped and married her.
The robot speaks 33 languages, yet its ability to answer questions is currently limited to a selection of 33 pre-programmed questions and answers in Greek. Persephone guides visitors through the first section of the cave in an easy-to-navigate path..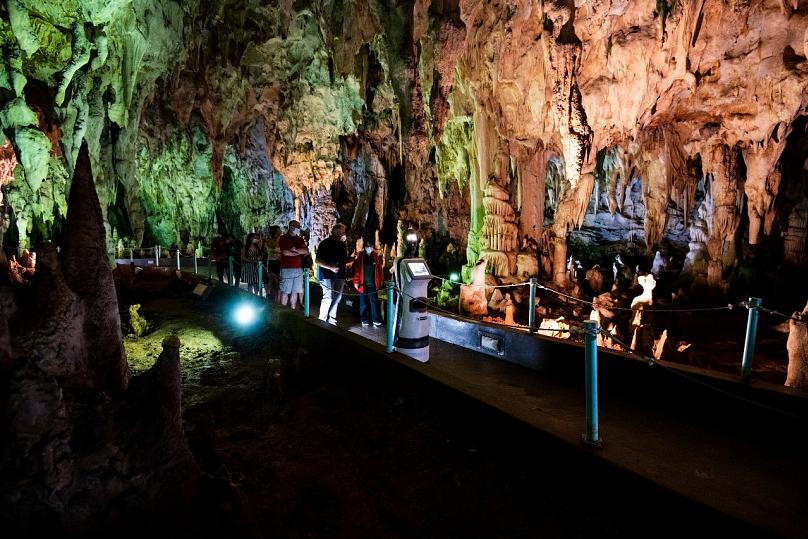 The robot in the cave
The cost of creating the robot was 118,000 euros, and the robot was also built by the National Research and Technology Foundation, and the multilingual machine uses artificial intelligence to guide visitors through the first 150 meters of the cave before handing them over to a human guide to cut the remaining 750 meters on the way..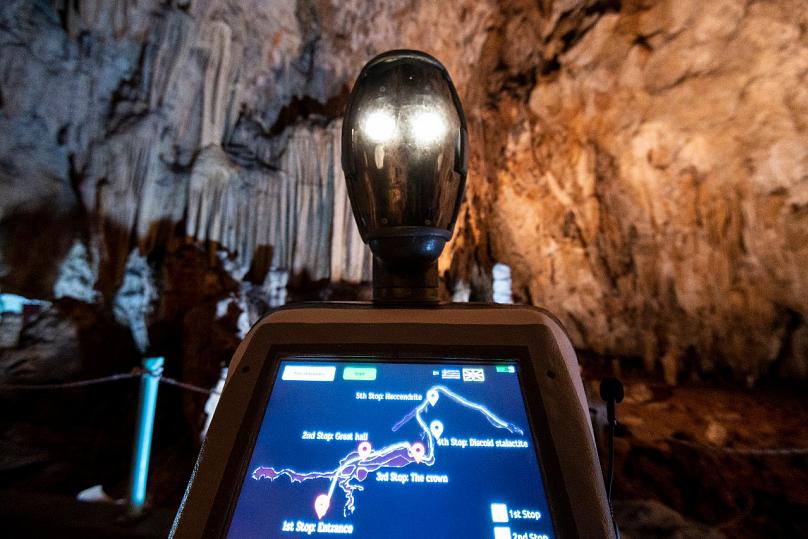 A robot working in the cave
Evdokia Caravera, a guide on the site, says she is not worried about her function of the robot, yet, citing many visitors as saying that the robot is an interesting prototype, but that it cannot replace human contact with guides.