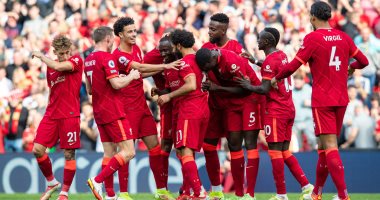 The UEFA Referees Committee announced today, Sunday, the referees who will officiate the matches of the first day of the second round of the group stage of the Champions League.
The matches will start next Tuesday evening, where Liverpool will face its Portuguese counterpart, Porto, while Paris Saint-Germain will play the French capital club against Manchester City, the English club, as well as Real Madrid will meet the Moldovan Sheriff Tiraspol team, while Atletico Madrid will play against Milan, Italy..
The European Union announced the referees for the first day of the Champions League as follows:
Liverpool and Porto match, managed by the Russian referee: Sergey Karasev.
The confrontation between Paris Saint-Germain and Manchester City, led by the Spanish referee: Carlos del Cerro Grande.
The match between Real Madrid and Sheriff Tiraspol, with the whistle of the Belgian referee: Laurence Vesse.
The match between Atletico Madrid and Milan, led by the Turkish referee: Künit Şakir.
Inter Milan and Shakhtar Donetsk, with the whistle of the Romanian referee: Stefan Kovacs.
The match between Ajax and Besiktas will be managed by the French referee: Benoit Bastien
The confrontation of Leipzig and Club Brugge, led by the Slovenian referee: Slavko Vincic
The confrontation of Borussia Dortmund and Sporting Lisbon led by the Serbian referee: Srdjan Jovanovic.