A video clip documented a terrifying adventure carried out by a young man by jumping on a shark swimming in the water while his friends cheered him on from a boat, and filmed the exciting footage in Cohasset, Massachusetts, according to the British newspaper, "Daily Mail".
The video clip shows the moment a young man jumped over the fish, while his friends were surprised by the work he had done, and seconds later another young man joined his friend in the water amid shouts from the rest of their colleagues on the boat.
After the video clip spread on Twitter, many commented to criticize the two young men's action, with one person writing: "This is a wonderful moment that the young men smashed, trying to annoy the shark.. a poor shark.."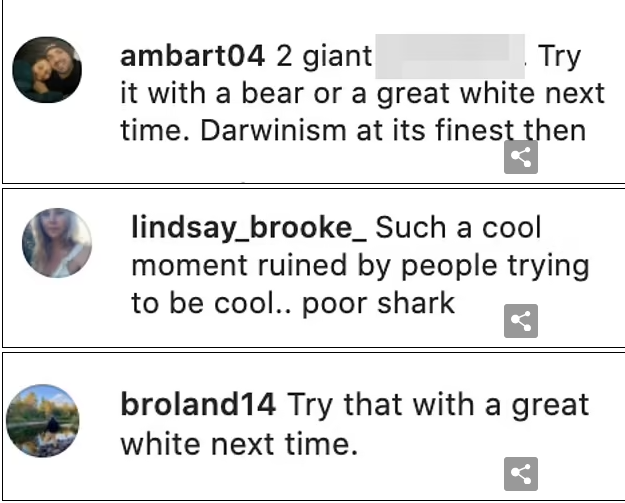 Comments
In another incident, a drone filmed terrifying footage of sharks swimming directly under surfers and swimmers at Bondi Beach, located in the Australian city of Sydney..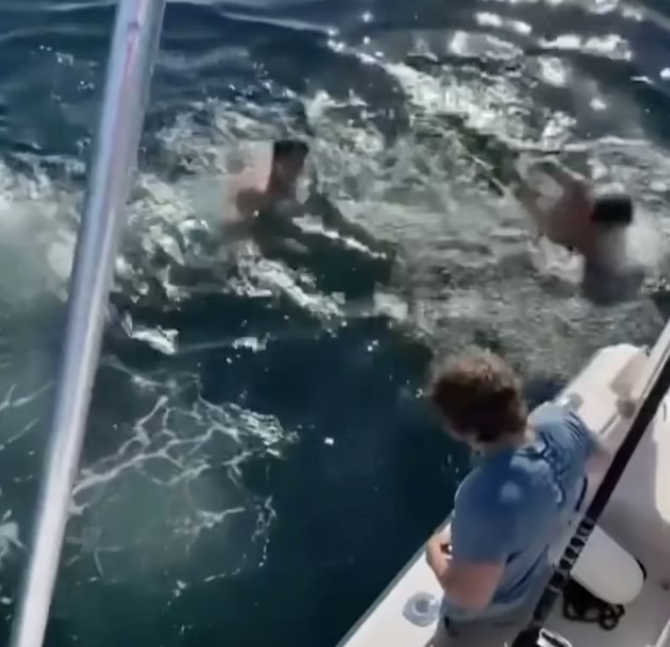 Shark jump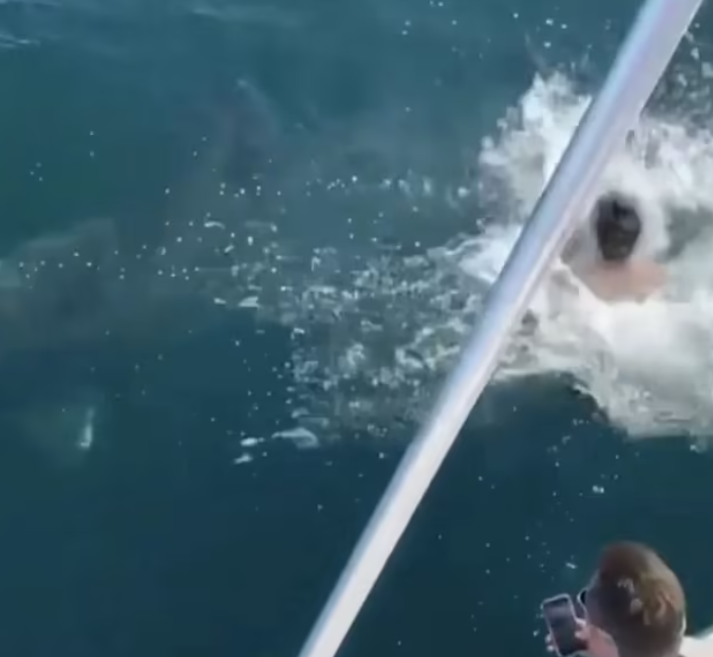 shark
According to "Sky News", sharks were seen swimming off Bondi Beach, very close to surfers and swimming enthusiasts, and in the video, a person appears rowing in a direct line, about 3 sharks, before he suddenly stopped, and two swimmers were seen in the crosshairs. Those creatures, however, changed their direction in time.
The authorities issued a warning to beachgoers, and policemen were deployed on water bikes, to warn those in the water of the danger of the matter, and a company said Surf Life Saving NSW Specializing in marine safety and training in water activities, commenting on the appearance of sharks near the shore, the police have combed the place and investigations are still underway to find out why sharks are so abundant in this site, pointing out that its experts are still studying the type of these marine creatures.