A painting by Mexican artist Frida Kahlo of herself and her husband, Diego Rivera, sold at auction on Tuesday for $34.9 million, the highest price ever for a Latin American painting, "Diego and Me," completed in 1949. It was recently put up by Sotheby's auction house in New York, and it was sold to an unnamed buyer, and an auction house noted that the price included fees worth $ 3.9 million, and the painting shows Kahlo with teary eyes and her hair down, and her thick eyebrows are above a picture of Rivera's face with three eyes..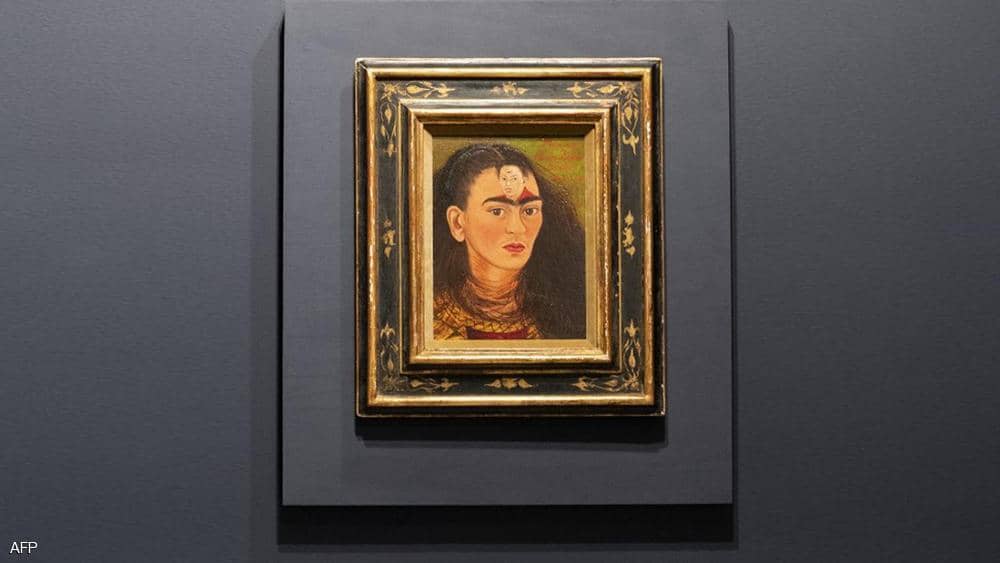 Board
Opening the auction, Sotheby's Senior Manager Oliver Parker said: "This is one of the most important works by Frida Kahlo ever to be auctioned and we are delighted that he will be at Sotheby's.", according to Sky News.
Kahlo left about 200 paintings and sketches, mostly self-portraits, in which she expressed her suffering in bold colors..
It is known that the world famous plastic artist, Frida Kahlo, was exposed to many disasters and crises throughout her life, but she confronted them with full force..
The result was that the pelvic bones were broken, her spine was broken in three places, her right leg was broken in 11 places, her shoulder was dislocated, and her collarbone was broken, and doctors later discovered that three additional vertebrae were also broken, according to what the History website mentioned.