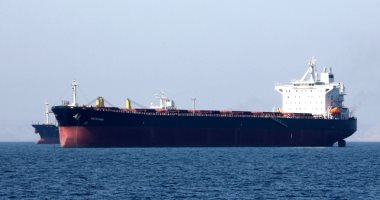 The South Korean Foreign Ministry announced that a government delegation will travel at dawn, tomorrow, Thursday, to Iran to negotiate the release of the detained South Korean oil tanker and its crew by the Iranian Revolutionary Guard..
According to the South Korean (Yonhap) News Agency, the Ministry of Foreign Affairs said that members of the government delegation led by Director of the Ministry's Africa and Middle East Affairs Bureau, Ko Kyung-sook, will arrive in the Iranian capital, Tehran, after Iranian officials agreed to the visit after consultations with Seoul.
The Iranian Revolutionary Guards detained the South Korean oil tanker "MT Hankook Kimi", which was carrying 20 sailors, including 5 South Korean sailors, on Monday (South Korean time), for allegedly violating marine environmental laws, and it is currently docking off the port of Bandar. Abbas "in southern Iran.
First Deputy Foreign Minister Choi Jong-kun will head to Iran on January 10, and the Iranian side is expected to negotiate the release of the detained sailors as a top priority and also discuss the issue of the frozen Iranian assets with South Korean banks..