Tilda Kanthala, from Finland, woke up suffering from stomach pain, which she thought was caused by eating spoiled foods, but she was shocked to find that she had an urgent urge to push something in her stomach and found herself giving birth to her child, according to the British newspaper "Metro" website. .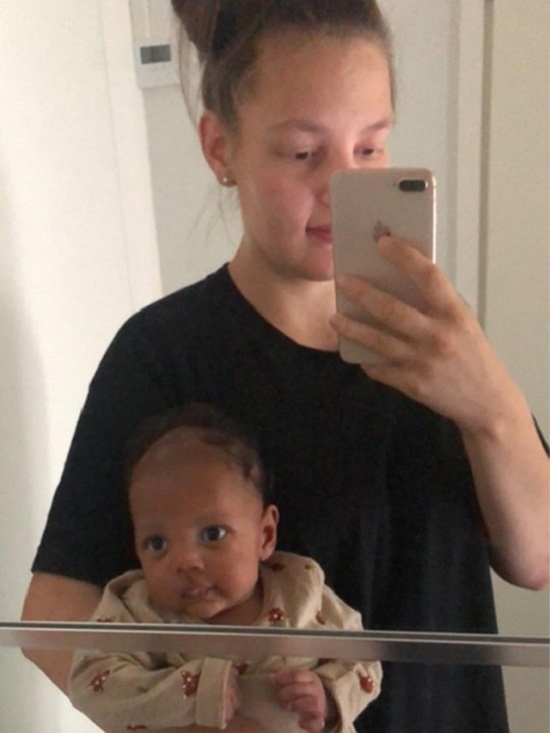 Mother carrying her child
The 23-year-old said: Jam Press"I thought it was just a pain from eating something bad – or something my stomach couldn't handle.. It wasn't like normal contractions, but then came a very familiar feeling of wanting to push.. and I found out I was in labor I'm about to have a baby."
Tilda, who was already a single mother to two-year-old Alia, was staying in a summer cottage with her family at the time, and when she felt pain she called out to her mother. "Are you pregnant!?" I replied, "I think so."
"Then she looked and saw the baby's head and said, 'I see the head and a lot of black hair,'" she added.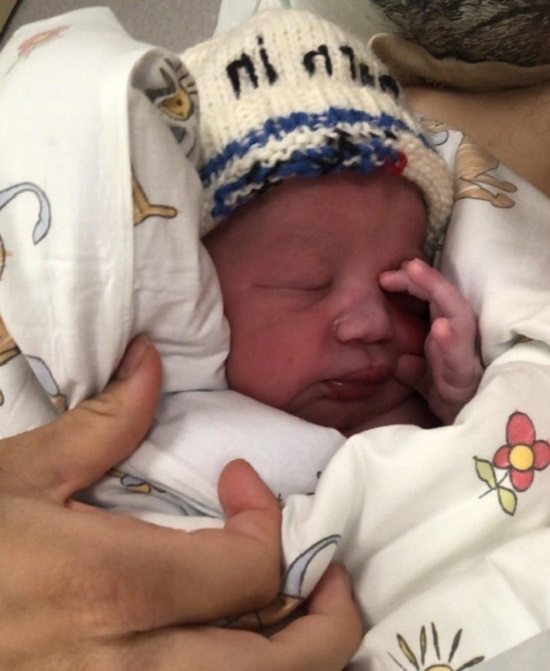 baby
Tilda's uncle called an ambulance, but while he was on the phone, Tilda delivered her baby within eight minutes of starting to feel pain.
The single mother did not consider the slight increase in her weight that she had suffered during the last period as a result of pregnancy, and because she had not conducted any tests during the past nine months, the doctors in the hospital had to perform all kinds of tests.
She added, "I was confused, scared and worried… I was already alone, a single mother to my daughter and now another one comes into our lives… Fortunately, the baby was fine and in good health."
"It was very difficult to buy everything for the baby so quickly, but I managed it very well and, in my opinion, I am fortunate that my parents and other relatives are helping me to buy everything," she said.
Now that the baby is three months old, she added, "I've dealt with what happened..it took a few weeks but I'm still fine now. I'm happy to be a mother of two."