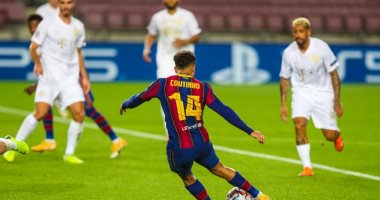 Barcelona star Philippe Coutinho ignited the conflict between Arsenal and Tottenham over his inclusion during the upcoming winter transfers, and according to the Catalan newspaper, Mundo Deportivo, Arsenal and Tottenham are targeting Barcelona midfielder Philippe Coutinho, in the next winter Mercato, on loan.
She added that both Arsenal and Tottenham would like to sign Barca midfielder Philippe Coutinho, on loan, in exchange for half of the Brazilian player's salary of 200,000 pounds per week, with the Blaugrana bearing the second half of the salary.
She added that the Barcelona administration does not mind the departure of Coutinho, especially as it will reduce the economic burdens on the club, in light of the crisis caused by Corona.
Philippe Coutinho joined Barcelona in 2018 for 5 years, but then moved to Bayern Munich in the summer of 2019 on loan, before returning to the Camp Nou again.
It is worth noting that Philippe Coutinho participated in 3 matches with Barcelona in all competitions, during the current season 2021-2022.