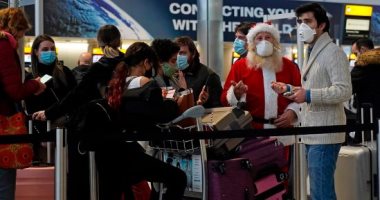 A study conducted by the London School of Hygiene and Tropical Medicine concluded that Britain should vaccinate two million people per week to avoid a third wave of the outbreak of the Coronavirus.
According to the Reuters count, Britain has recorded more than 71,000 deaths from the Corona virus and more than 2.3 million cases of Covid-19 as of Monday evening.
"The only scenario we see to reduce the burden in intensive care units at peak hours to below first wave levels is the application of Tier 4 rules across England, school closures during January and the vaccination of two million people per week," the study said.
"In the absence of a concrete launch of a vaccine, the injuries, the number of people entering hospitals and intensive care units, and the deaths in 2021 will exceed their counterparts in 2020."
Prime Minister Boris Johnson and his scientific advisers said that a new strain of the Corona virus may be up to 70 percent more infectious and spread rapidly in Britain, but it is not believed to be more deadly or cause more serious diseases.
On Thursday, the British government said that 600,000 people in the United Kingdom had received the first dose of the Pfizer-Bionic vaccine to prevent COVID-19 since the vaccination began.