The cameras documented a terrifying moment emphasizing the need to be careful when approaching snakes, whether they were in a zoo or in open spaces such as forests and streets, as a young girl was bitten in the face by a snake in a Russian pet zoo, and the incident was filmed in the Butterfly Park zoo. Yekaterinburg, Sverdlovsk Oblast, Russia.
The footage was shared on the Russian social network VK At the end of last August, which garnered more than 45,000 views within hours, according to the British newspaper, "Daily Mail".
Local media said five-year-old Victoria was taken to hospital after a snake bite, while the zoo said it was the first time such an incident had ever occurred..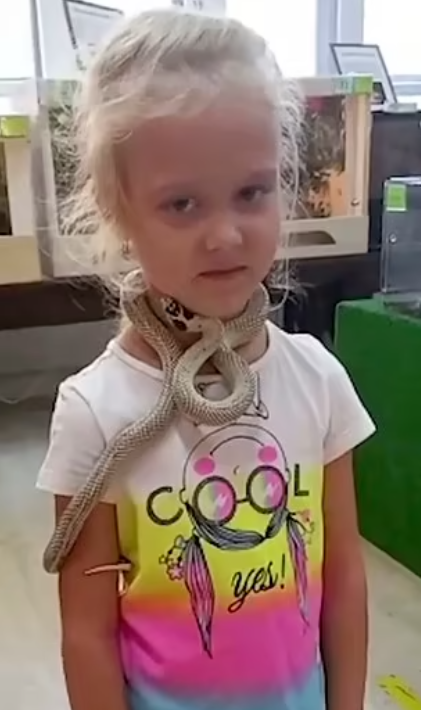 The snake clings to the girl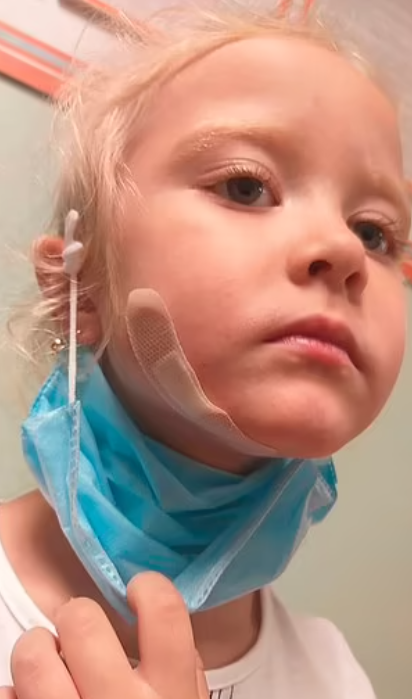 girl after treatment
The non-venomous snake, believed to be a red beaked hooked snake from East Africa, was placed around the neck of the five-year-old girl for a photo op, but the snake bit her in the face while she was standing in front of the camera..
For his part, the girl's father, Vladimir, told local media: "I went to take my wife and children and they told me that my youngest daughter was bitten by a snake." We took the girl to Children's City Clinical Hospital No. 9 for examination."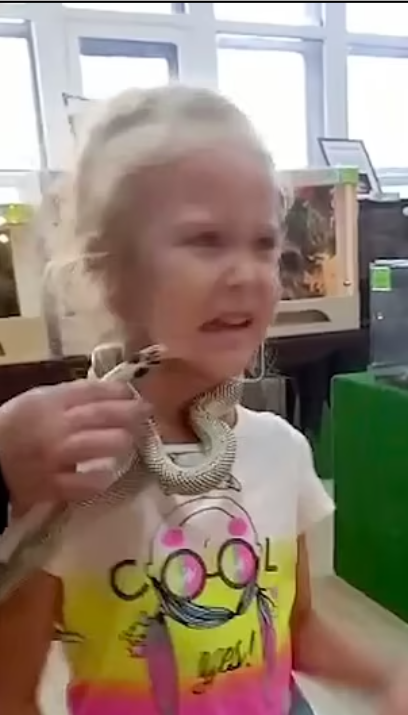 Snake bites a girl
Meanwhile, representatives of the zoo reportedly contacted the girl's parents to settle the matter in private, and the zoo said, it is the first time such an incident has occurred, stressing that visitors are allowed to deal with snakes there according to the law, however, they added that they will stop the activities of Deal with snakes in the future to prevent a similar situation in the future.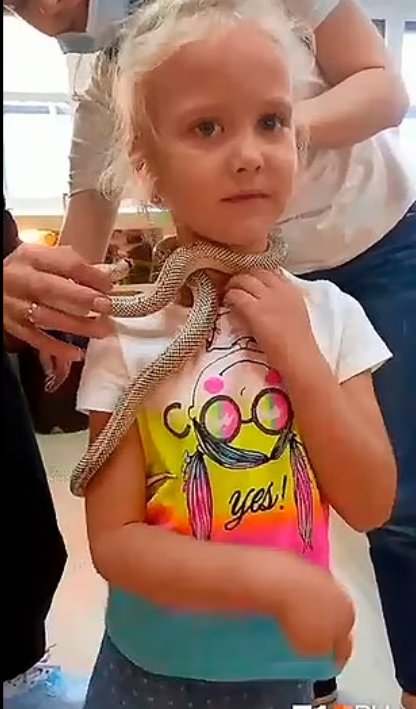 snake bite
The girl reportedly ate a chicken meal before handling the snake and also played with the chicks at the petting zoo. Suggesting one theory as to why a snake bites a child, expert Ekaterina Yuvarova said: "Snakes are very sensitive to smell, if they are hungry, and the girl smells like prey smells like chicks, as this may provoke the snake that bit them."