Singer Adele gave fans a glimpse of the $9.5 million mansion she lives in in Los Angeles, while participating in the series "Vogue's 73According to the British newspaper, Daily Mail.
Although the 33-year-old, who lives in a neighborhood filled with Hollywood's biggest stars, proves she hasn't forgotten her roots as she proudly displays her "English" garden, open kitchen, and a stick of chewing gum pressed by her favorite singer Celine Dion, she keeps it indoors.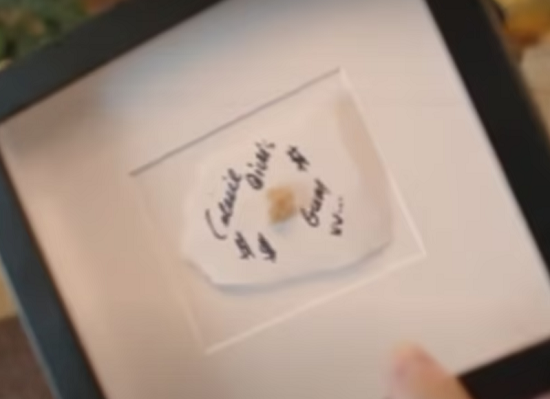 Celine Dion chewing gum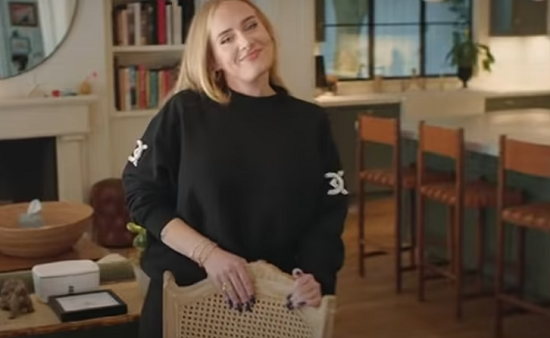 Adele
As Adele strolled in her garden, she said, "It's beautiful here… It's very English," then showed her favorite singer Celine Dion a piece of chewing gum.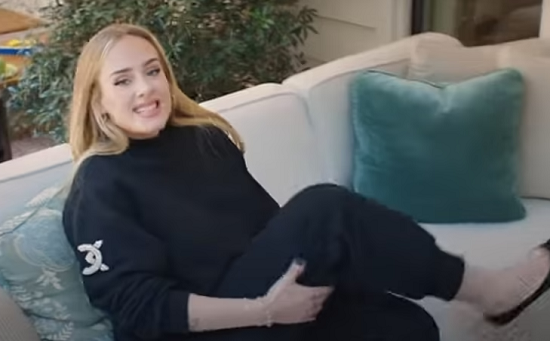 Adele in her house
While the artist and interviewer Joe Sabia asked her 73 questions in a series, Vogue's 73 While she was walking around her house, the video clip showed her huge swimming pool that can be seen behind the fence.
The outdoor space of Adele's home features elegant furniture and a large wooden play area for her nine-year-old son with her ex-husband. Simon Konecki".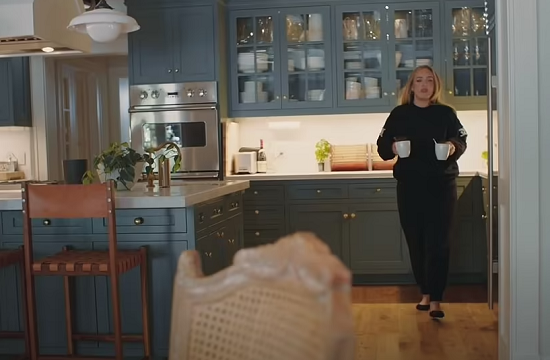 Adele in her kitchen
She spent her song "Hello A large portion of the 18-minute video she shot for Vogue magazine in her elegant kitchen, which was distinguished by its marble surface, and she was wearing a tracksuit designed by David Koma Consisting of a David Koma logo t-shirt and shorts, the T-shirt is £1,158 and the pants are £770.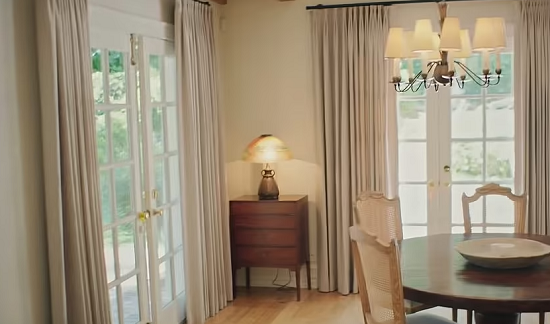 Dining room
The video clip showed Adele's house from the inside, where the library contains a collection of different books, elegant pieces of furniture and large windows located throughout the house.
At the beginning of the video, Adele is seen emptying paper shopping bags from her luxury car, and Adele stops with Joe to have a conversation next to a large white staircase, where the surrounding lobby is furnished with a beautiful patterned rug.
The video clip, which was filmed for "Vogue" magazine, after it was posted on "YouTube", gained more than 939,981 views, and Adele revealed that she is ready to go on tour now, and also encouraged the fans in a playful way to wear masks to protect against infection with the Corona virus.